Posted by Jeff Krogstad on Nov 16th 2015
Creative solutions to old problems.
As the manager of your grocery store your island coolers displaying your best chilled products are probably lit by some form of fluorescent bulbs. Those bulbs change color over time, begin to buzz, and eventually you need to change the bulb and replace those pesky ballasts. Due to the limitations of technology, most of those island coolers weren't big enough to fit a 2' bulb on the ends and naturally leave a dark spot on your displays. Those dark spots are lost sales, reduced profitability and plain unattractive. With LED strip lighting, ruler lighting and talented, creative commercial lighting designers or electricians, you can transform your old, under-performing island coolers into high performing profit centers for your store.
Check out this commercial lighting design transformation!
Cheese Island Before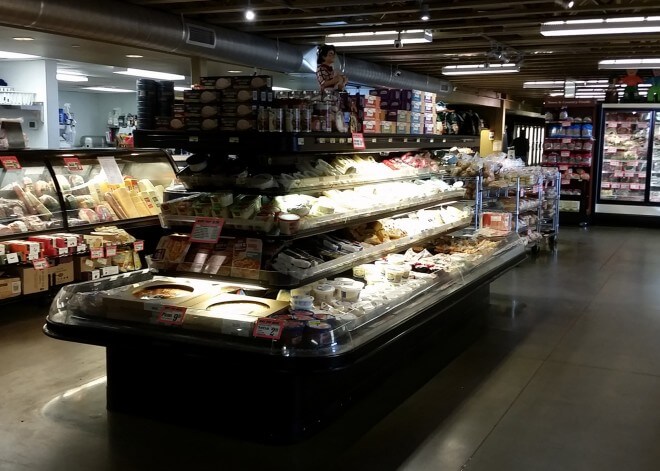 Cheese Island After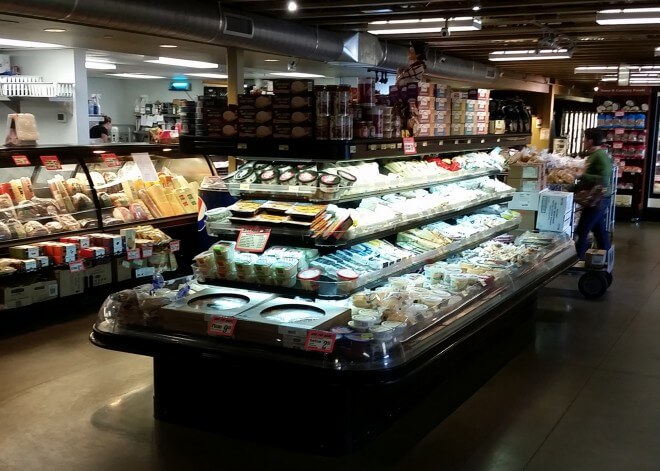 We as humans are naturally adapted to going towards the light and find comfort with well-lit areas. As an example, a mall changed out their lighting and the results were astounding, "merchants' sales increased 38 percent; profits increased 19 percent. Given the center's new appearance and traffic flow, more retailers opened stores there, cutting the center's vacancy rate 32 percent and in turn increasing sales." Excellent commercial lighting design conveys safety, transparency and peace of mind for shoppers in being able to quickly ascertain the quality of your products for sale. In fact led lighting is being used more for under shelf lighting and a test study showed "…more than 2x as many purchased when the display shelves were illuminated… A relative increase of nearly 133%" Storefront Led Lighting products do have a size investment; however, retailers "…cannot look at lighting as an expense but rather as a way to increase sales and profitability…".  LED lighting will reduce your energy consumption from fluorescent lighting by half – boosting your profitability and better lighting will then increase your higher margin sales making your return on investment a high percentage and a payback in months- not years! Boost your sales today, call Birddog Lighting Commercial Sales for ideas – 406-223-8262 or email