The holidays are fast approaching, and somewhere between the first Halloween chill in the air and that beautiful Christmas snowfall, you'll have a lot of decorating to do. Birddog Lighting offers the custom holiday lighting solutions to take your decorations to the next level, whether you're creating a spooky graveyard scene or a calm, twinkling winter nightscape.
Here's everything you'll need to know before beginning this year's holiday decorating.
Halloween: A Spooky Scene
Integrating Halloween lights into your October decorations will make your house the scariest on the block. Start by lining your house or winding your trees and bushes with LED rope lights in spooky shades of green, red or orange to create a creepy backdrop. Next, incorporate Halloween rope light motifs featuring ghoulish ghosts, crawling spiders or grinning jack-o'-lanterns. Thanks to their powder coated steel frames, these motifs can be attached to windows, the side of your house, or directly into your lawn for a modern take on the classic Halloween scene.
LED yard inflatables will really scare your trick-or-treaters in the spirit of this spooky celebration! These colorful monsters, ghosts and spiders feature LED lighting inside an inflatable exterior, making them look larger than life when scattered throughout your yard. Tie it all together with an outdoor speaker playing creepy sounds for the coolest Halloween lighting display in the neighborhood!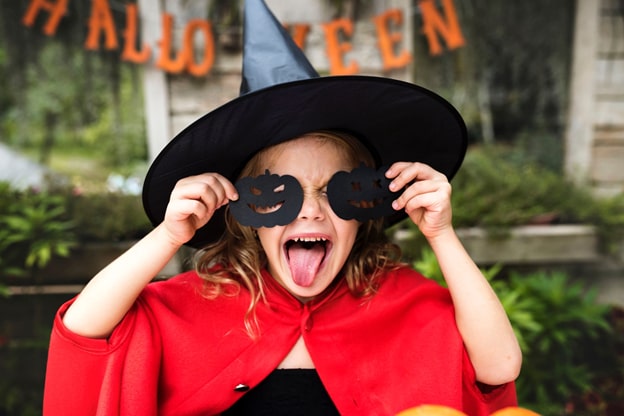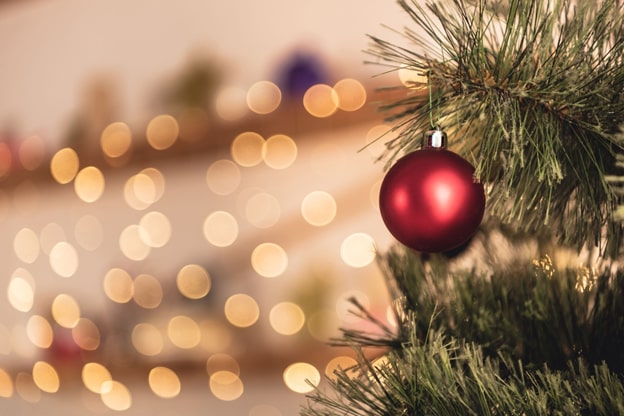 Outdoor Christmas Lights Ideas for Holiday Spirit
Come wintertime, you'll want to switch your outdoor decorations from creepy to classic. Whether you love the look of silly snowmen and other fun Christmas themes, or you're going for something elegant and understated, we have outdoor Christmas décor ideas for any style. Create a beautiful base by starting with the best outdoor Christmas lights: LED rope lighting in a solid or candy cane style. Wrap them around the trees in your yard, your porch railings or the perimeter of your house for that classic Christmas light look, but with a more modern twist. If you want a more dramatic effect, a sheet of LED curtain lights creates a beautiful backdrop for your other decorations.
Once you have a color scheme and general idea of what style you're going for, Christmas rope light motifs can help to tie it all together with a more specific theme. Choose from vintage-inspired Merry Christmas messages in script fonts, traditional scenes featuring Santa and his reindeer, religious scenes or even silly, modern motifs like Santa climbing a ladder affixed to the side of your house.
If you really want to set your Christmas decorations apart with the very best LED Christmas lights, you might want to invest in an LED showmotion display featuring 3D animated Christmas trees. With a variety of pre-programmed effects to choose from, these displays allow you to create a truly custom light display in your choice of light shows and color schemes.
For something that will really make your friends and family smile, LED Christmas yard inflatables are a wonderful and whimsical addition to your outdoor lighted Christmas decorations. These giant characters make your home feel like a scene straight out of the North Pole, as they stand taller than most of your guests and feature your favorite Christmas icons. Add a six-foot snowman, a giant inflatable Christmas tree decorated with presents, a cute nativity scene or even an inflatable Santa's workshop to make your home feel like it's a part of a Christmas village.
Your New Year's Eve Light Display
If you can't make it to Times Square to watch the ball drop this New Year's Eve, you can create a dazzling display that's almost as exciting right outside your own home. The key to decorating for New Year's is this: the more sparkle, the better!
Start with some classic LED rope lights in shades of white or gold to brighten things up outside and lead the way to your New Year's Eve bash. If you're committed to a homey, traditional look, pick out the best C9 LED Christmas lights that are bright, affordable and versatile. You can line your sidewalk, porch or even illuminate your patio with these lights, creating a festive scene if your guests head outdoors at the stroke of midnight. Next, add snowflake rope light motifs or star rope light motifs along the sides of your house or garage to set your New Year's Eve decorations apart from classic Christmas lights. These rope light motifs come in your choice of either twinkling or non-twinkling options, so you can really illuminate your home and add some movement to your décor.
Looking to really add some drama and excitement to your New Year's light display? There are few things more exciting than setting up the best Christmas laser lights display on the block — it's sure to make your home feel like your own little corner of Times Square! Wow your party guests with a laser light show they're sure to remember with our laser light projector, which projects colorful light onto a pool, an outdoor dance floor or your home's landscaping. If you're planning on braving the cold and bringing the party outdoors, your guests are sure to love this professional-looking addition to your New Year's scene.