12 Volt LED Strip Lights
Easy To Use 12v LED Strip Lights
Low voltage, waterproof strip lights make your lighting projects a breeze. 12v LED strip lights are compact at about 3/16" tall and less than a ½" wide, but pack a real punch when it comes to light output. Impressive new SMD LED technology packs a super bright LED into a tiny space. Because of their size these 12v LED strip lights are very flexible and can be bent into almost any shape making them ideal for custom lighting projects, accent lighting, vehicles, stairs, and much more. The double sided sticky tape backing allows for easy installation on almost any clean, smooth surface. These 12 volt LED waterproof strip lights can easily be cut to your desired length in intervals of either 2" or 4" depending on the version you select. They are available for purchase in weatherproof IP65 or indoor IP22. What are you waiting for? Get your lights on!
12V LED Light Strip Applications:
Kitchen Cabinets and Shelves (kick board lighting, under cabinet, nightlight)
Bathroom Counters (kickboards and nightlights)
Closets / Attics (places with insufficient lighting or places that are hard to light)
Movie Theater / Game Room
Vehicles (interior and exterior lighting)
Weddings / Events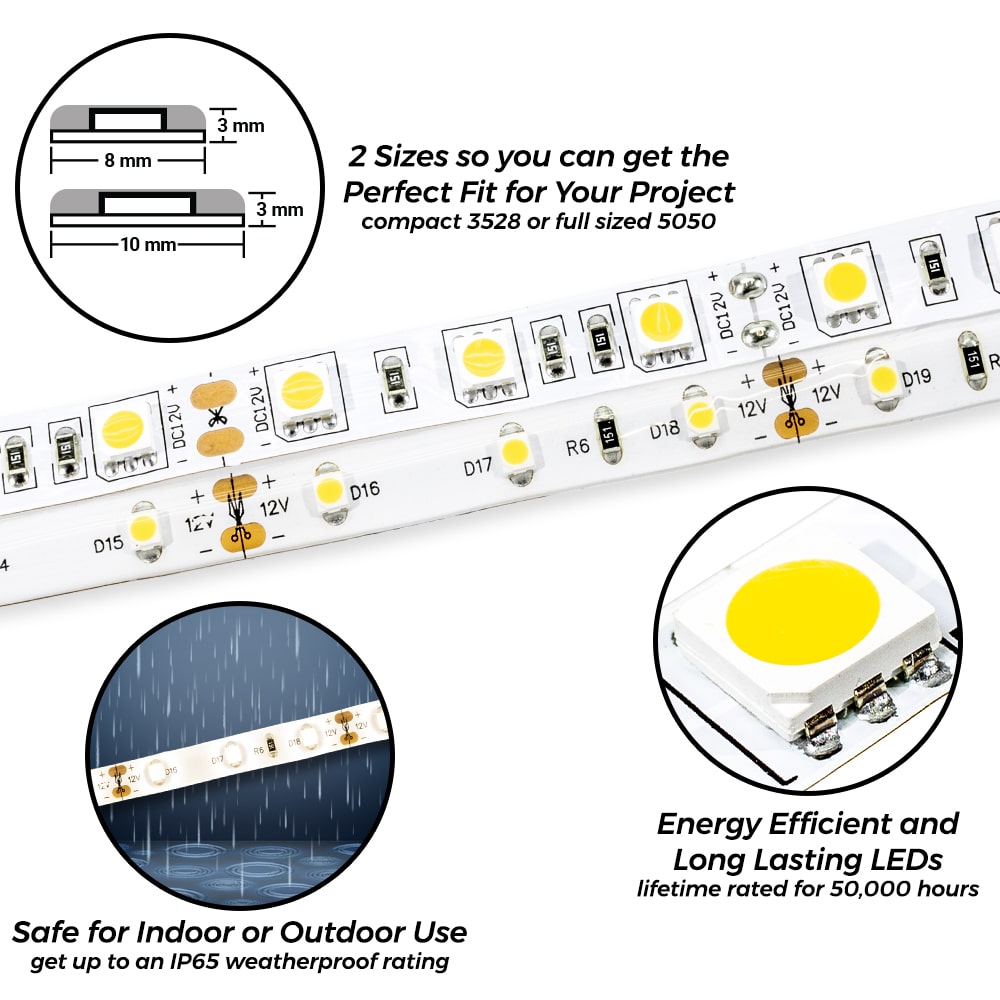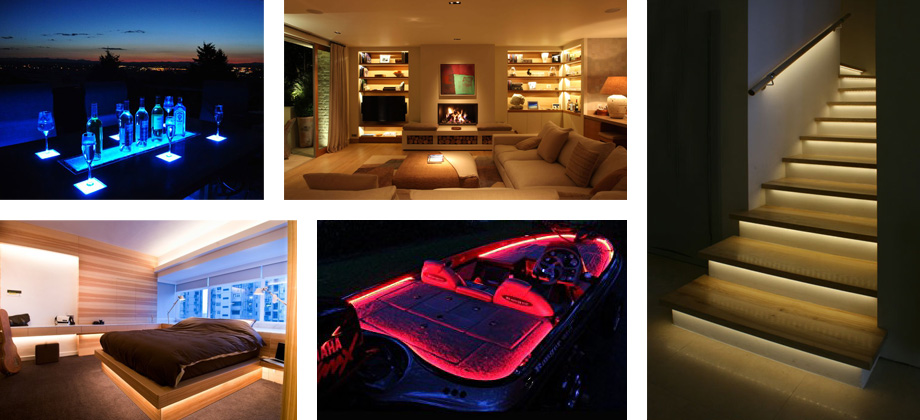 What's the difference between SMD-3528 and SMD-5050 when it comes to 12v LED lighting?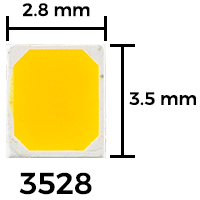 12v SMD 3528 LED Strip Lights:
Waterproof or Non-waterproof options
300 High Brightness SMD LED's
1 - 3 Watts per foot power consumption (varies with color)
Cutting Interval: 2 inches (every 3 LED's)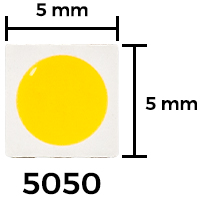 12v SMD 5050 LED Strip Lights:
Waterproof or Non-waterproof options
300 High Brightness SMD LEDs
2 - 4 Watts per foot power consumption (varies with color)
Cutting Interval: 2 inches (every 3 LED's)