Wedding & Event Lights
Backdrops
Look over our arches, silhouettes, and curtain lights for unique lighting you can use to make your event magical. Great for ambiance, photo ops, and more. You can go all out or keep it simple, but lighting goes a long way when creating the atmosphere you desire.
Reception
Dining and dancing under the right lighting can make all the difference in setting the right tone. If you are looking for the optimal overhead lighting to make your own starry sky Birddog Lighting has the perfect lights to make your vision a reality.
Lighted Trees & Paths
Lighting up trees, paths, and walkways with warm white LED tape lighting or other linear lighting will help light the way for your guests and guide them as they maneuver around in the evening. It also provides a beautiful and magical look for your guest. We suggest setting up a couple of days before so you can make sure the lighting is exactly where you need it before the big event happens.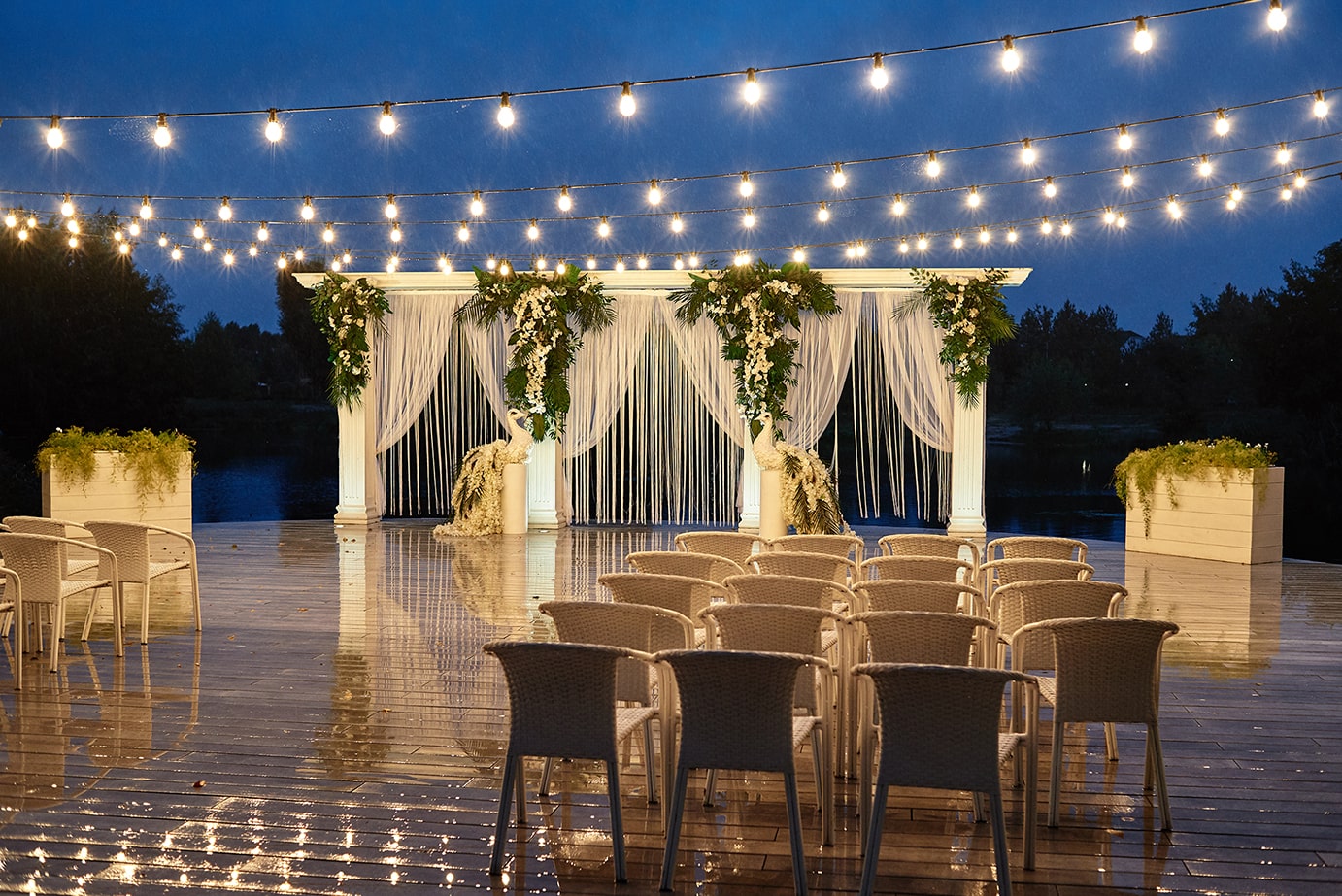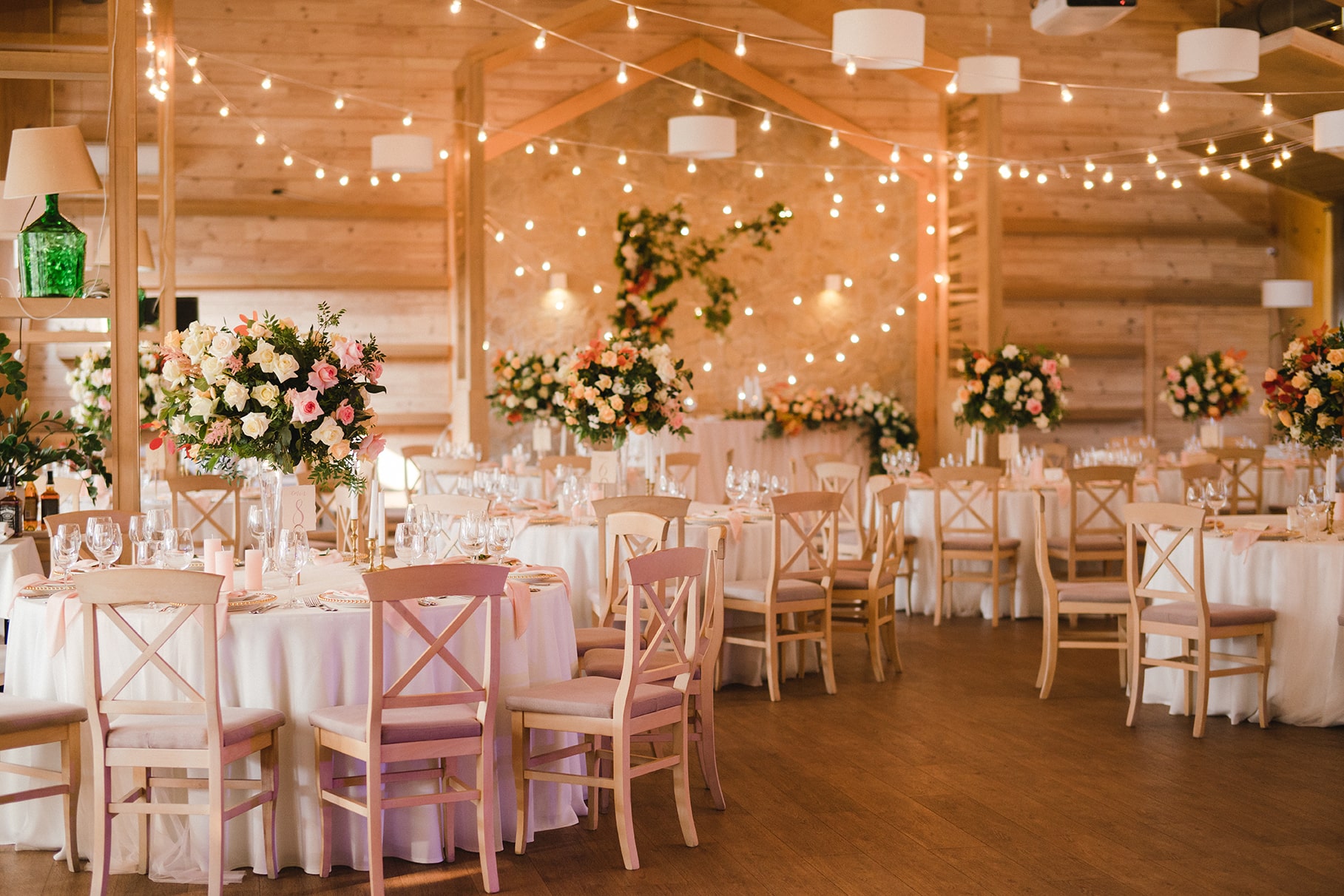 Wedding & Special Event Lighting Checklist:
What room features do you want to highlight?
What features do you want to de-emphasize?
What areas of the room do you want to make focal points (the head table, the dance floor, etc.)?
What décor elements do you want to highlight (a backdrop, the centerpieces, etc.)?
How does the venue's lighting play into the design?
Is there existing fluorescent or incandescent lighting?
Can the lights be turned off or dimmed as needed?
Can the different types of lighting fixtures in the room be controlled individually (i.e. wall sconces, chandeliers, overhead lights, etc.)?
What type of power is available in the room?
LED – LED is short for Light Emitting Diode and is the go-to technology in wedding lighting. LED fixtures may sometimes be slightly more expensive compared to incandescent, but more than make up for it by allowing you to achieve different colors, saving you energy costs, and outlasting their counterparts.
Wedding Lighting Color
As you work on your wedding lighting design consider what colors you would like to use. You can opt for colors that match or compliment your wedding color scheme or go for something more neutral like rose or amber. Amber and warm white are great choices as they go with almost any color scheme and create a soft romantic glow that mimics candlelight.
If you are using variable color RGB lighting you will be able to change the color of the lighting throughout your reception. Imagine a soft amber glow during dinner that slowly fades into a more festive purple when the dancing begins. Your guests will be amazed at the transformation of the room into a festive party atmosphere.
Lighting for Tent Events
Lighting is an extremely important element for tented events and can range from subdued and simple to wild and flamboyant.
A tent affords you a completely blank canvas to work with and provides you the ability to use a wide variety of lighting fixtures in your design to achieve just the look you want. Some common lighting elements for tent wedding include, color wash, break up patterns, rope lights and string lights.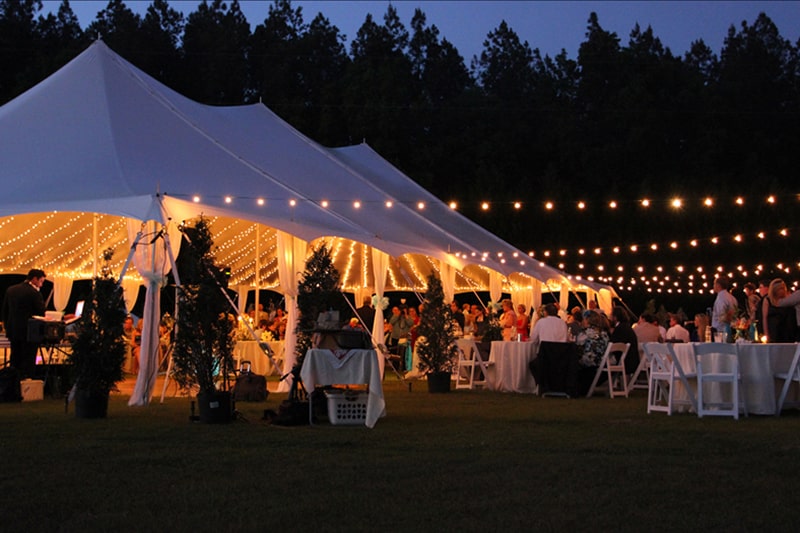 Lighting for Outside
If you are hosting an outdoor wedding reception you should definitely consider lighting in your plans. There are a variety of extremely affordable lighting options that will not only illuminate the reception area for your guests but will add to the beauty of the setting.
If there are pathways or steps, consider using LED candles or luminaries to light the way. Lanterns or string lights also look fantastic in an outdoor setting and are a great way to highlight the dance floor or the dining area.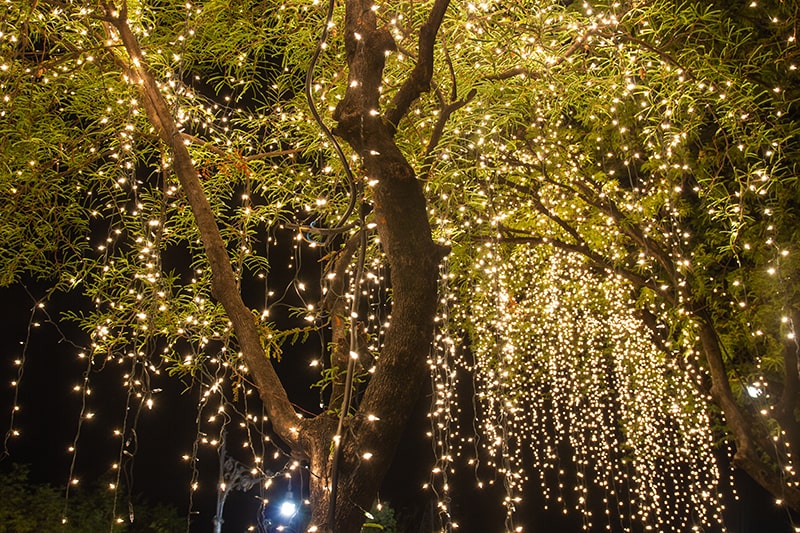 Create Your Magical Event
Lighting can be a cost-effective way to completely transform the look and feel of your reception and create an atmosphere that will wow your guests. Make sure to check out our other lights on Birddogdistributing.com to help bring your vision of your wedding day to light!