Posted by Birddog Lighting on Nov 6th 2013
Winter is one of the toughest seasons for homeowners and businesses. Mother nature is particularly troublesome during winter, where the constant exposure to the elements can damage vulnerable fittings. It is also during this time of the year that outdoor lighting is very important. If you need bulbs that can survive the harshest of conditions, then look no further than LED bulbs. These bulbs are tougher and more energy efficient than any other variant on the market today. Moreover, some variants of the bulbs, especially rope lights, feature a thick exterior cover that protects the bulbs and the wiring from the elements. Other lighting variants such as LED strip lights and LED string lights are also quite resilient to the elements.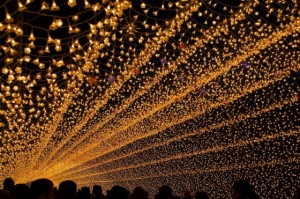 The following are some simple LED lighting ideas for the winter Installing LED rope lightsare the best option for safety lighting outdoors. You could easily line the slippery sidewalk, driveway, or staircase to help reduce the chance of future injuries. LED rope lights come in an protective thick casing making it a durable option to last through the harsh weather of winter. LED replacement bulbs are another great option because they don't have a warm up time which allows instant light. Because they generate far less heat than an incandescent bulb, less heat will be transferred to the attic space in the winter which helps prevent ice dams in the roof.