Posted by Tiffanie Wichman on Nov 27th 2014
Everyone can agree that summertime equals a good time. The versatile use of LED strip lights will allow you to creatively decorate your RV or camper. The longevity and efficiency of the light will prove to be the best choice for your lighting decorations for the summer. Camping is one of the top summertime activities that everyone from children to grandparents enjoy. Spruce up that old camper of yours with the newest lighting technology available. In the bedroom of the RV, place strip light alongside the ledge for a night light effect. The strip light features an easy installation process with an adhesive back that will stick to any hard surface. Dimmers are also available for the LED strip light, and will give you complete control over the brightness in the RV bedroom.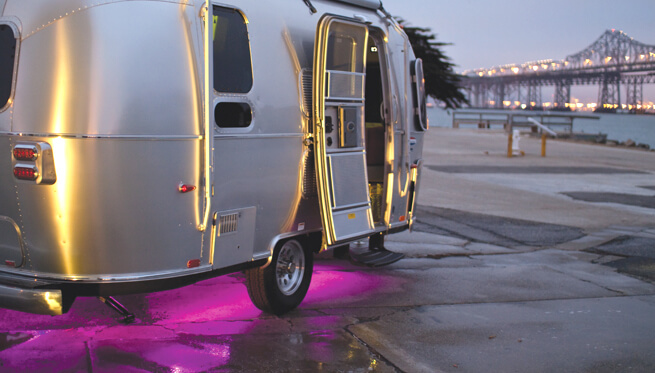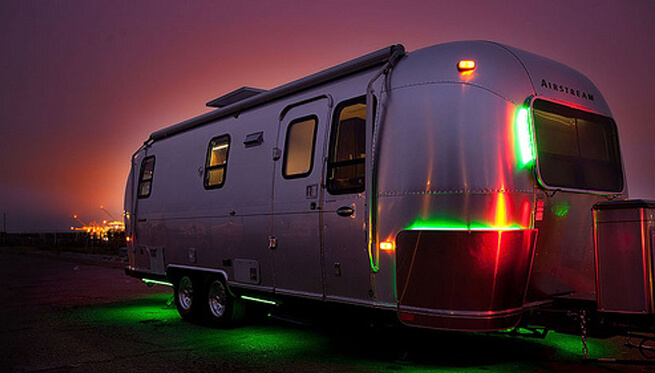 Apply LED strip light to the bottom of the RV/camper and sit back and watch the night glow before your eyes. Relax and enjoy the visually pleasing light that LED emits. Pick and choose between different colors to fit your own unique style, or better yet choose the color changing LED strip light and change the colors periodically. There are many attractive features associated with the strip light; such as changing colors, dimming the brightness, and controlling the flashing, fading, and chasing effects if installed to a controller. Camping can be more fun with LED lights.