Posted by Birddog Lighting on Nov 19th 2013
Everyone loves state-of-the-art lighting signage, whether a small business or large multinational corporation. Good signage is essential for good business, as it is both inviting to potential customers and visually appealing. Traditional lighting systems provide only a limited amount of signage lighting choices that can require costly professional production. On the other hand, LED lighting systems provide users with a variety of customizable lighting options because they are easy to use and available in different styles, types and colors. They are also very easy to control digitally and are far more energy efficient than the standard lighting systems. Of the many LED types used for signage, LED strip lights and rope lights are by far the most popular. Strip lights are easy to install and don't take up a lot of space. Rope lights, can be twisted in a multitude of shapes and designs. Moreover, both variants are waterproof, digitally compatible, and go well with standard signage styles.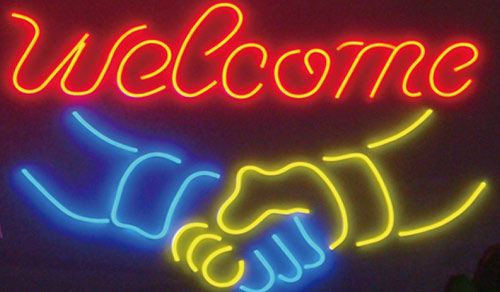 A more recent player in the lighting market is LED neon rope lights. Very similar to regular LED rope lights, LED neon rope lights look and feel the same. However, unlike the standard expensive and fragile glass Neon, LED neon rope lights are flexible, customizable, and much more durable. They are extremely versatile and do not contain harmful materials. Instead, they have all the benefits of rope lights and neon lights without any of the shortcomings of either technology. The second neon lighting revolution is yet to come but when it takes the world by storm you can bet LEDs will be the driving force.