Posted by Birddog Lighting on Nov 22nd 2013
It is that time of the year again when your yard has died and everything is frozen. Nothing can make winter more magical than a brilliant lighting show with LED lighting. Families around the world can now beautify their yards and surroundings and let their creativity go wild thanks to the versatility and flexibility of this lighting system.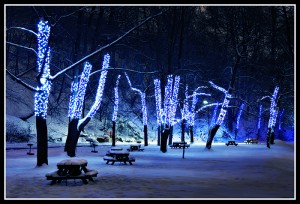 LED winter greetings: Whether it is snowflakes and icicles or a just simple message wishing all those driving past a wonderful day, LED lights are the best option. Flexible rope lights, beautiful string lights, and silhouettes are perfect for creating designs or messages around your home.