Posted by Birddog Lighting on Nov 17th 2013
LED lighting offers us a variety of different ways to be creative. The options are endless and the sky is the limit. Being that LED lights offer many benefits such as brighter light, longer life, and low maintenance they allow users to unleash their imagination and create an endless variety of new designs. Below are a few examples of creative ways other people used LED lights for their own projects: Custom LED wedding ring: Ben Kokes could possibly be from the future with his creative design of a wedding ring for his beloved. He decided that he wanted to give his wife something a little extra special. He created and designed a specialized ring with LED lights in replacement of a diamond. The ring only lights up by the soft touch of the significant other (husband/wife). This magnificent design will surely shape the future of weddings. Futrama wedding? Are we in the Jetsons era yet?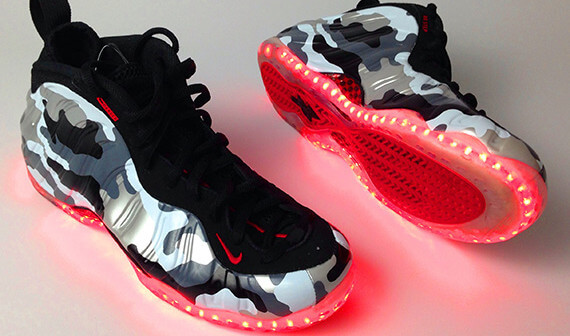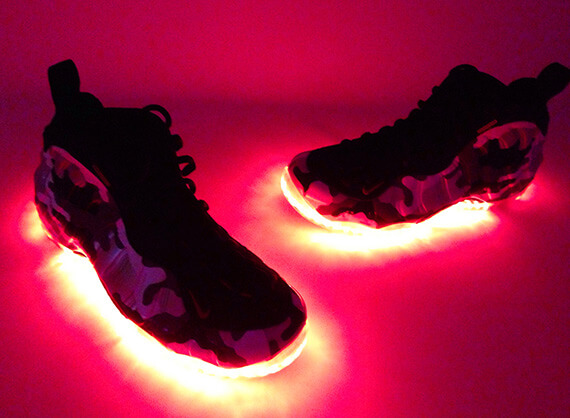 Lighted Nike tennis shoes: Nike Air Foamposite One "Fighter Jet Lights"will sure brighten up the evening for those night runners adding both their own unique flare and added safety through better visibility. Lets just hope they aren't running from the cops! Shoes that light up have always been a popular trend among children and teenagers and now their making a comeback for adults. This gentleman applied the LED light to the soles of the shoe with the same color scheme. Do you have ideas on how to beautify your life with LED lights? Inspire us by sending an email or commenting below.