Posted by Birddog Lighting on Nov 23rd 2016
Brazos Manufacturing (www.brazosmanufacturing.com) is always moving forward with innovative solutions to traditional challenges. One challenge that faces shipping docks these days is operating in low light conditions with running all hours of the day. Chris Pinyan, President of Brazos, noticed that yardramps could be made safer by increasing yardramp visibility with LED lighting.
Jeremy Feistner and Hagan Schmidt with Birddog Lighting (https://www.birddogdistributing.com/) not only provided the LED lighting and components necessary for this operation, but also were strategic in guiding us through the LED selection process.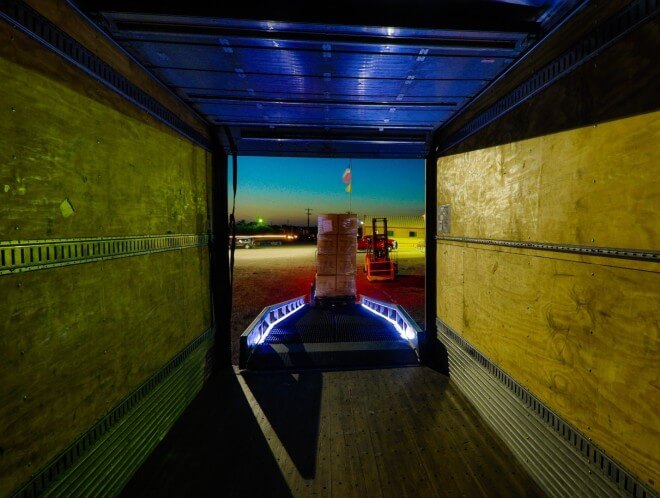 Bernadette Garcia-Falcon, who works in Business Development at UPS (www.UPS.com), made all the necessary arrangements to get a UPS trailer on site, overnight, for the photo shoot on this project.

With developing these great relationships Brazos is now proud to offer the new Safety Lighting System (SLS) as an option on all of its yardramps. Here are some pictures from the night of photo shoot.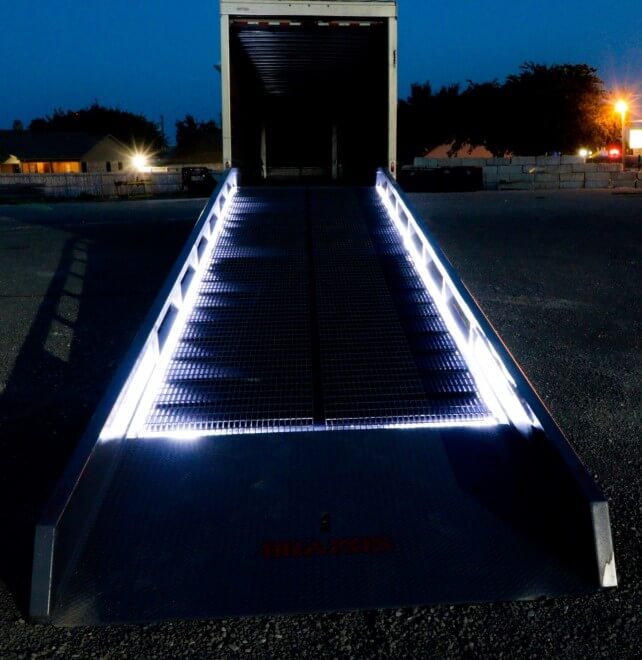 During the photo shoot William Fergason, Plant Manager at Brazos, had the idea of driving a truck up the heavy duty yardramp. It almost looked like we were at a car show.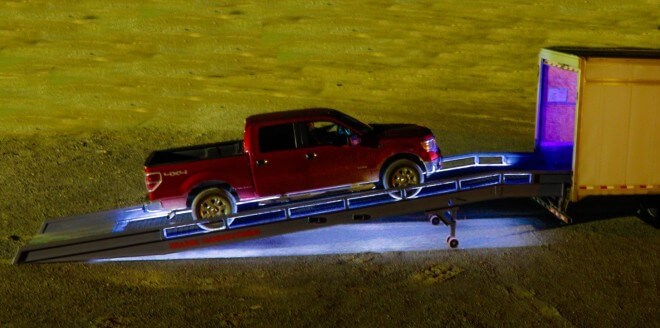 Contact Brandy or Troy for more information on how to get a hold of the yardramp Safety Lighting System (SLS) today:
http://brazosmanufacturing.com/brazos-safety-lighted-yardramp/
brandy@brazosmanufacturing.com
troy@brazosmanufacturing.com
Contact Jeremy or Hagan with Birddog Lighting to explore the array of LED solutions they have to offer:
https://www.birddogdistributing.com/
jeremy@birddogdistributing.com
hagan@birddogdistributing.com