Posted by Joshua Prieto on Nov 29th 2015
The 100 String Light Ideas blog series
When you think of string lights you often think Christmas tree, Christmas lights, Christmas this, and Christmas that, but how many other applications can string lights be used in? Well we know of at least 99 other ideas for using string lights. We've been collecting string light ideas from the web and now It's time to put them all together in a huge curated list of awesome ways to use string lights in your home, out of your home, and just about anywhere you can think of. Join us for the ultimate list of string light ideas. As you go through this comprehensive list there are a two things you should know. 1) We curated everything from the web, so you will find links to where we found each idea. If you follow the rabbit hole you may also find several more string light ideas – try not to get overwhelmed. 2) We broke the ideas up into three separate blog posts and grouped them by outdoor, indoor, and the string light DIY hack ideas. We have stared with outdoor string light ideas for this post, then we'll move to indoor string light ideas (posted Friday, 7/31/15) , followed by DIY string light hack ideas (posted 8/3/15). Follow the prior blog links to jump to whatever strikes your fancy. Hope you enjoy!
Outdoor String Light Ideas:
1) Create an outdoor chandelier This wonderful DIY project almost made it into the third part of our series, but we felt no outdoor space should ever be complete without an outdoor string light chandelier idea like this. Hang it above an outdoor dining area or outdoor sitting area for probably one of the greatest outdoor string light ideas ever.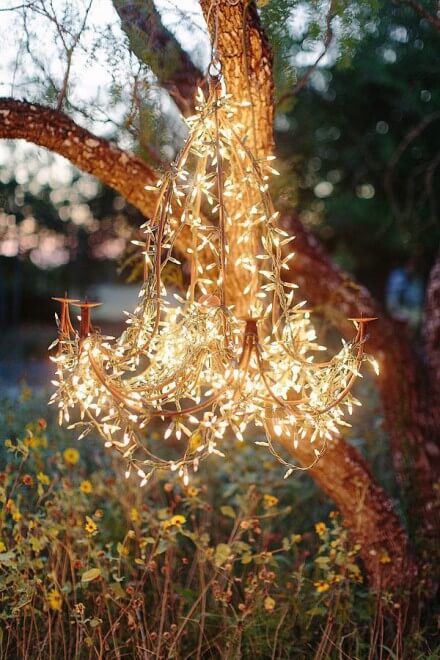 2) Create an outdoor string light canopy You've probably seen this before, but it's a classic outdoor string light idea. Create a string light canopy above a dining space and you'll have an ambiance everyone will enjoy.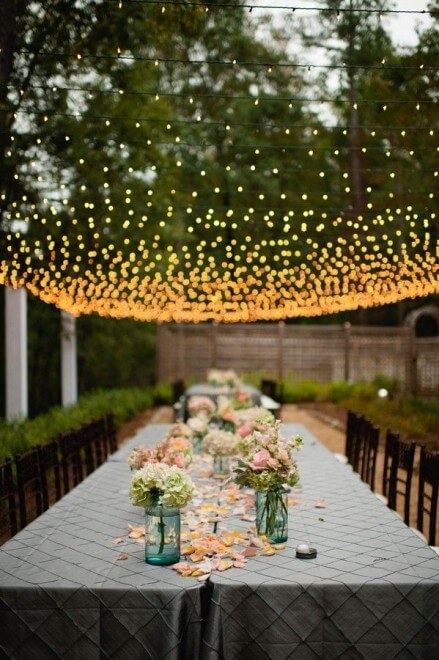 3) Outline your deck banister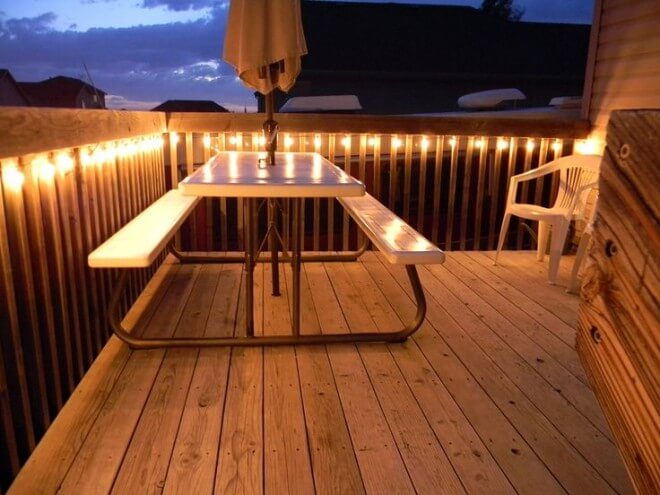 4) Hang string lights along a pathway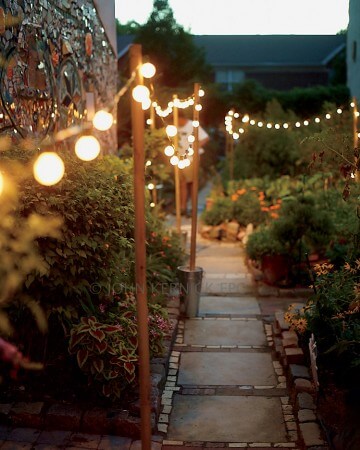 5) Zig-zag string lights above an outdoor path Take a different route and zig-zag your string lights over your path for a unique spin on one of the more common outdoor string light ideas.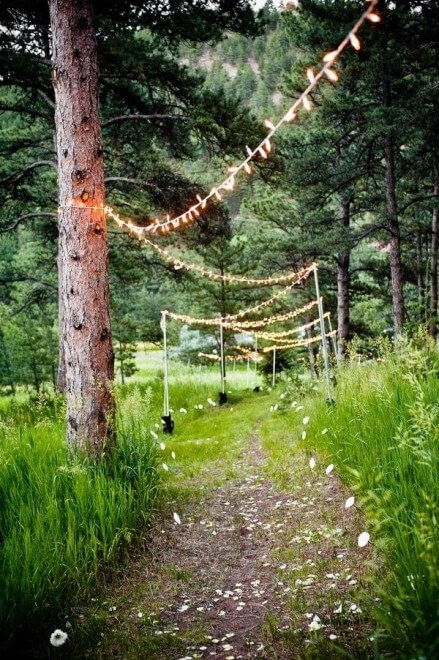 6) Outline your backyard fencing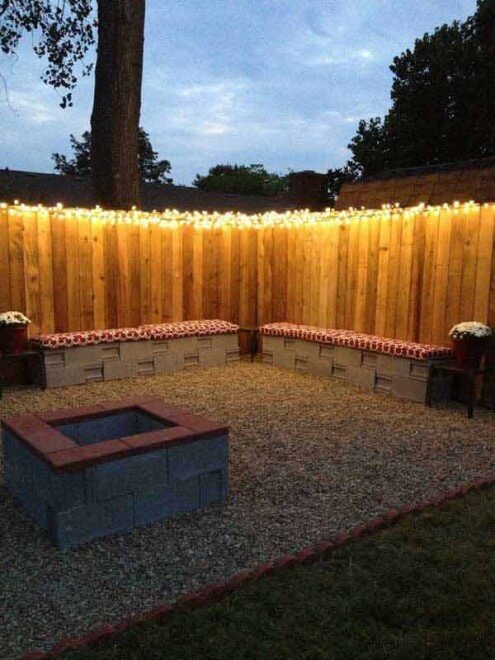 7) Wash a backyard wall with string lights You might have seen this done in several different ways, but our suggestion is, more light the better. Think Griswold family Christmas, except replace "Christmas" with "backyard wall". This really is one of our favorite outdoor string light ideas.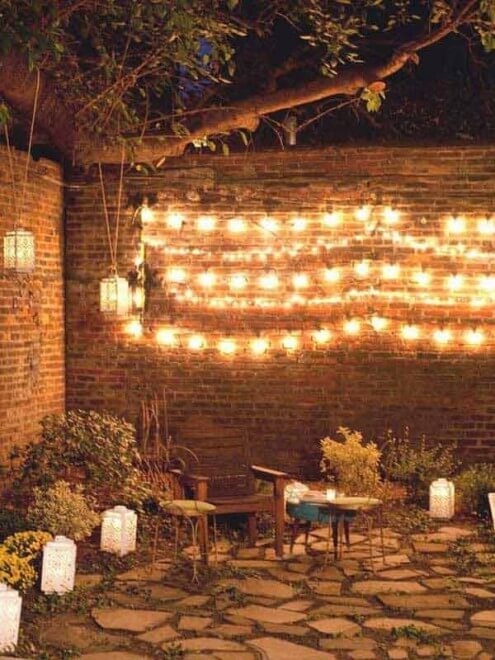 8) Light up your backyard shade tree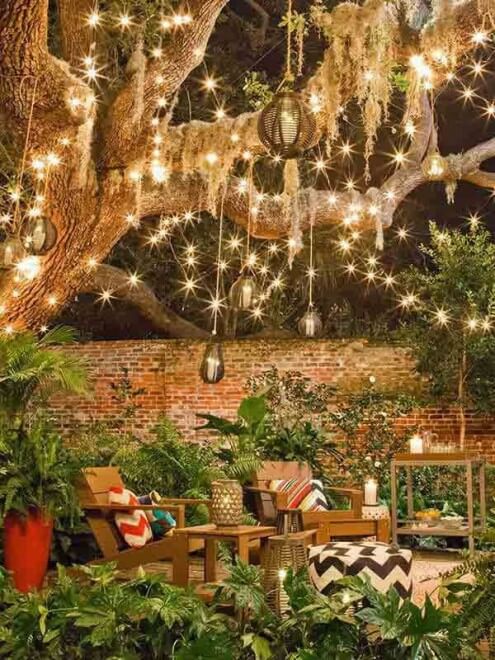 9) Light up some Chinese lanterns in the backyard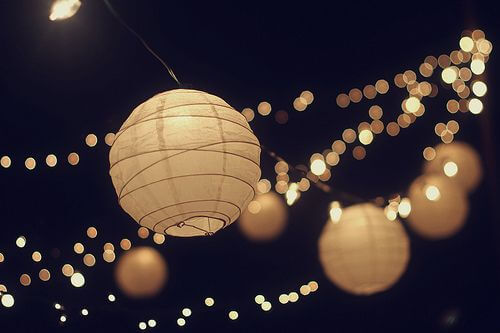 10) Above the pool is way cool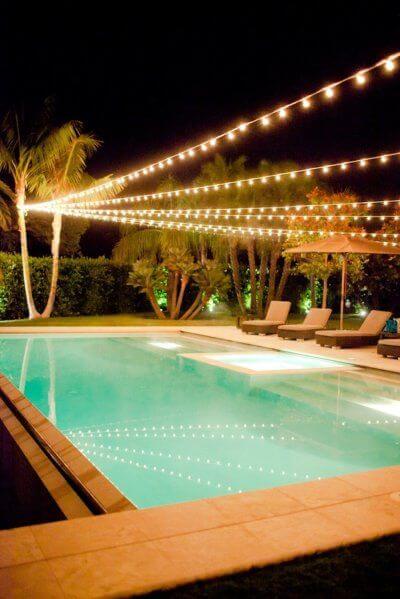 11) Use up-cycled glass bottles for a garden border then run some string lights through them This outdoor string light idea is really more concept then actual application, but if you add string lights to this garden border, how do you think it would look at night?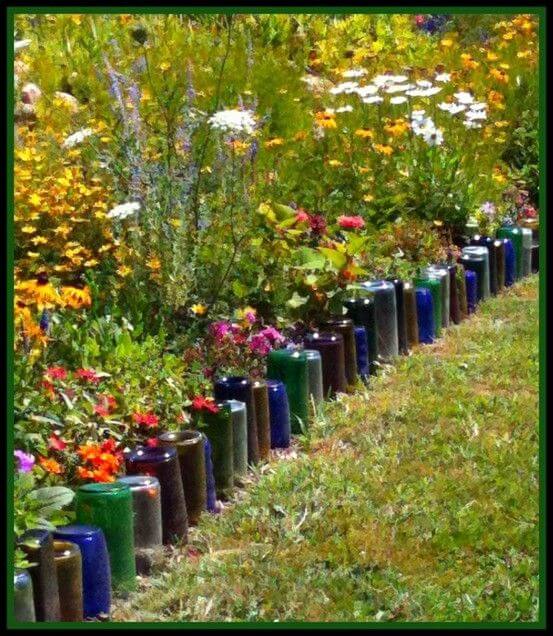 12) Rain lights down from a tree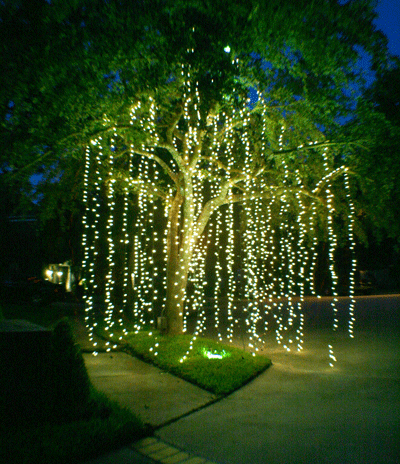 13) Make it a huge tree, use less string lights, and add some up-lighting to highlight the tree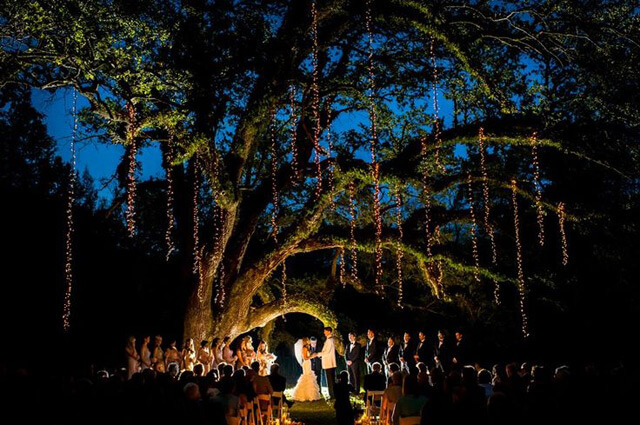 14) Don't just stick to one tree. Interweave string lights through your garden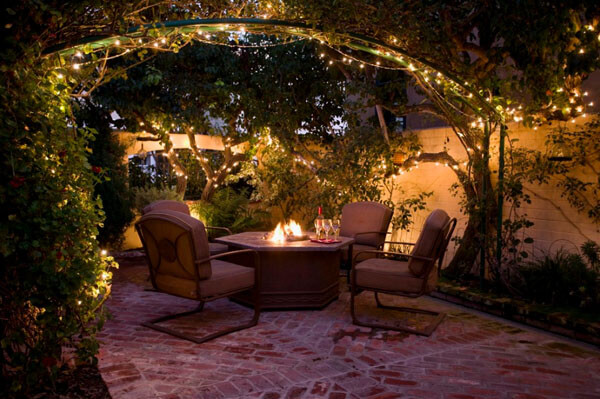 15) Stuff string lights into an outdoor lantern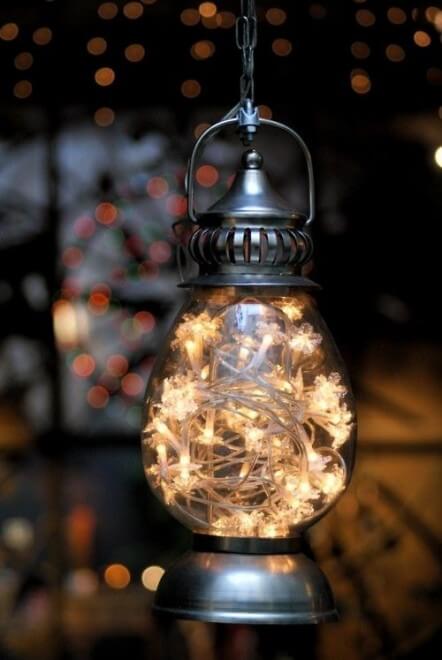 16) Hang your string lights above your hammock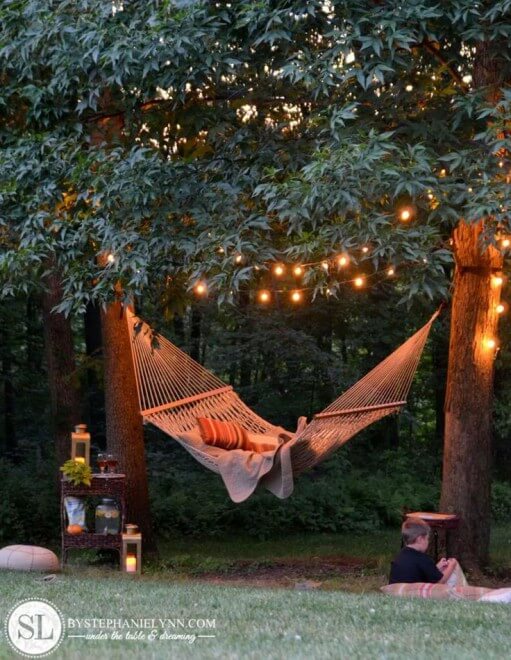 17) Add string lights to a ocean or lakeside dock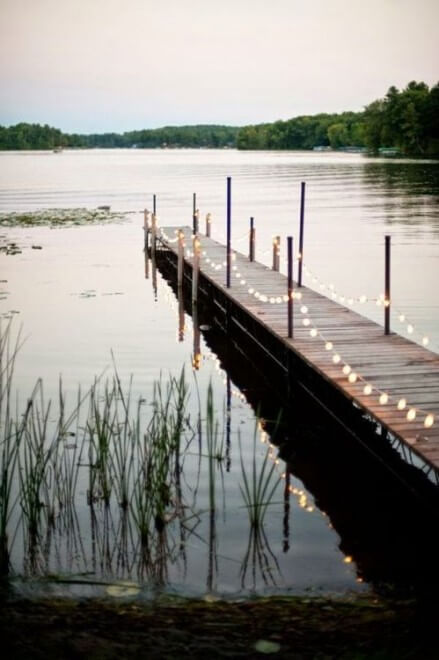 18) Hang them from two buildings There are few outdoor string light ideas that need the permission from a neighbor, but collaborative lighting projects can be some of the best. Tie you and your neighbor together in string lights and maybe your whole culdesac for something really original.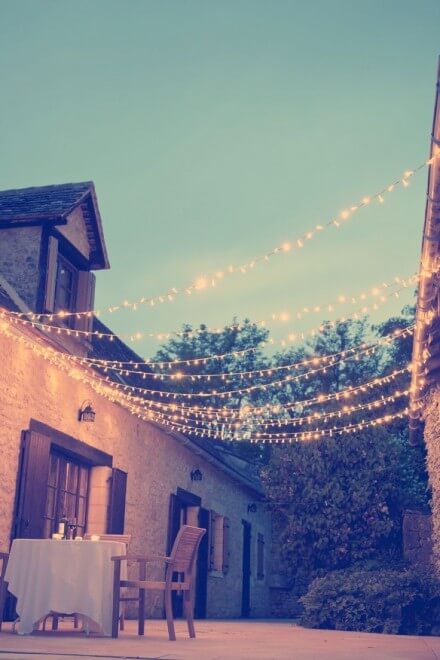 19) Lace them into some woven baskets to hang outside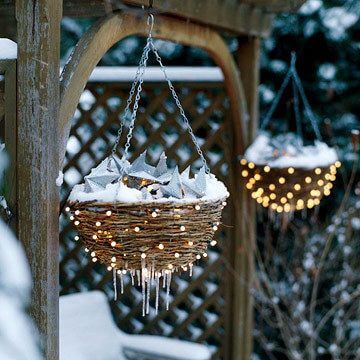 20) String lights along the lowest tree branches only for a canopy effect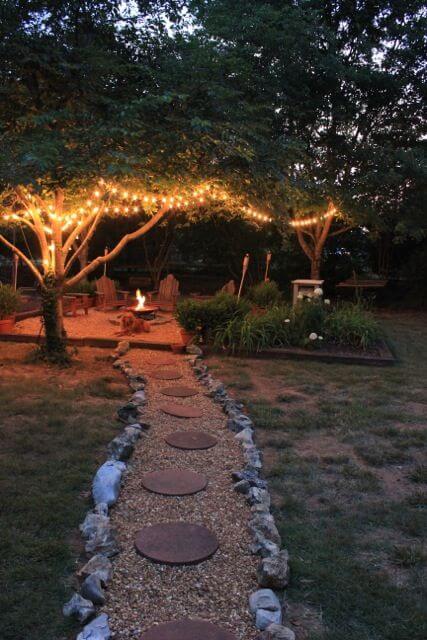 21) Wrap string lights around only the trunks of trees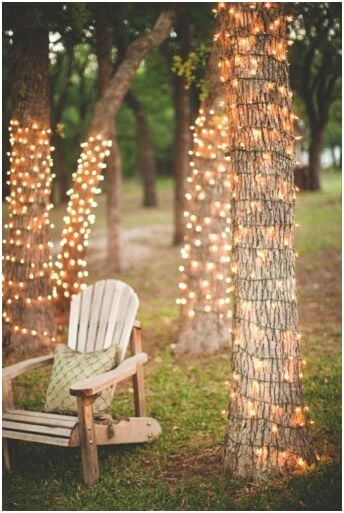 22) Better yet light the whole tree up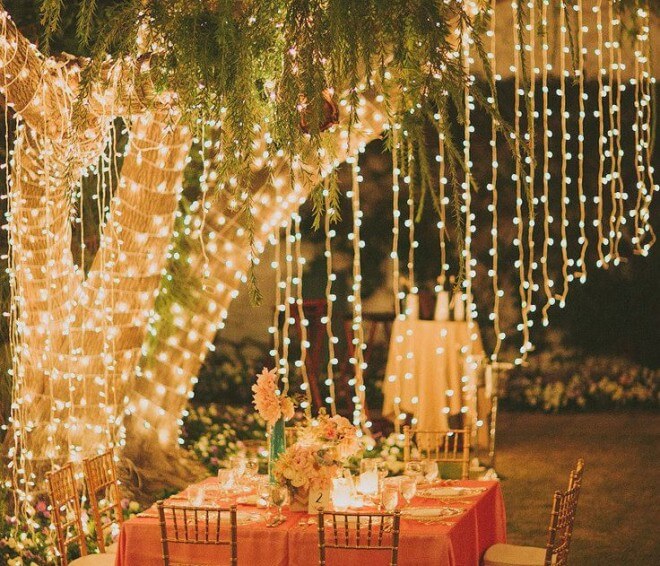 23) Along a canopy path of trees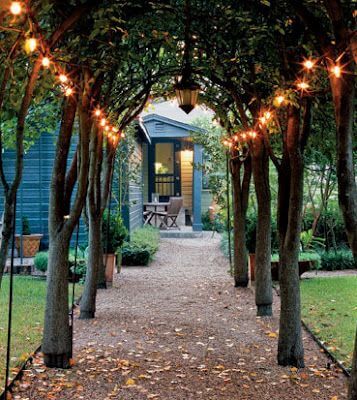 24) Create a romantic dinner for two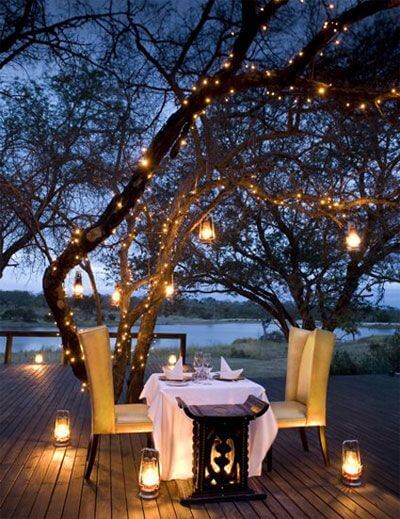 25) Have an outdoor tailgate dinner for two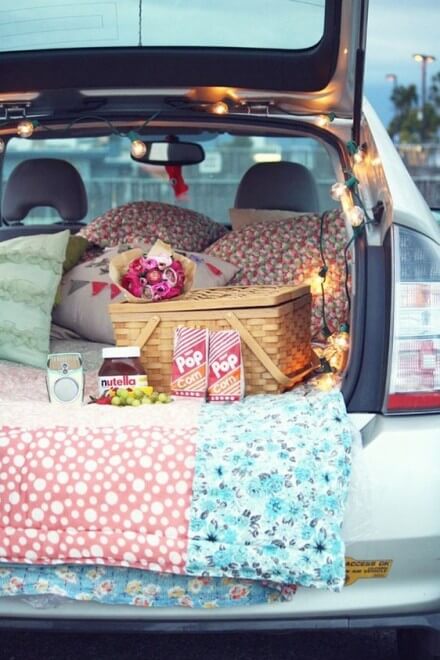 Whew, hopefully that got your creative juices going and inspired an outdoor string light idea of your own. We're not done yet! Check out part 2 of this blog post series for 32 indoor string light ideas. Part 3 in the series completes us with an even 100 string light ideas with 40 DIY string light hacks.