Posted by Joshua Prieto on Nov 1st 2015
Part 2 of the 100 String Light Ideas blog series
String lights have so many applications the uses are limitless, but we've come up with 100 indoor string lights ideas just to fit your fancy. This ultimate list of string light ideas is so grand it has three parts: Part 1 – outdoor string light ideas, Part 2 – indoor string light ideas, and Part 3 – DIY string light hack ideas. Check the prior blog post links to check out your area of interest.
Indoor String Light Ideas
26) Hang them from a tall ceiling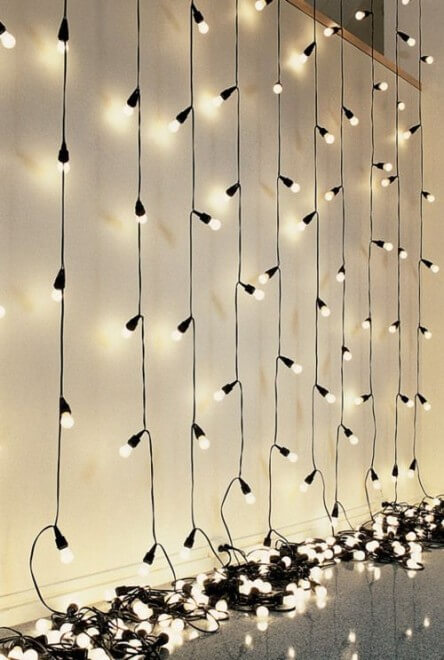 27) Frame a kitchen window This obviously doesn't have to be a kitchen window, it could be any window, but it does provide a great night light for grabbing that late night glass of water.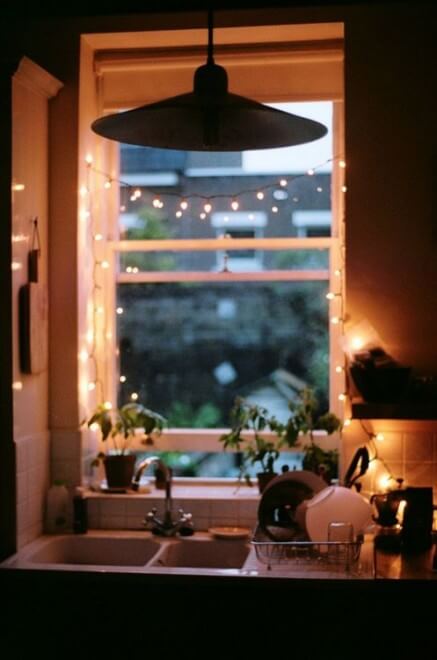 28) Deck out your hallway with string lights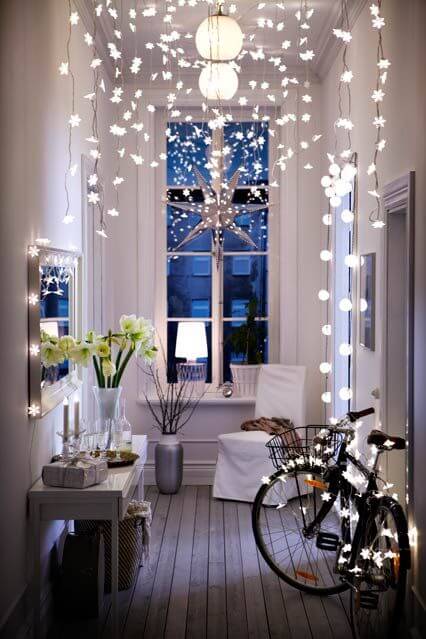 29) There is more than one way to deck out a hallway with string lights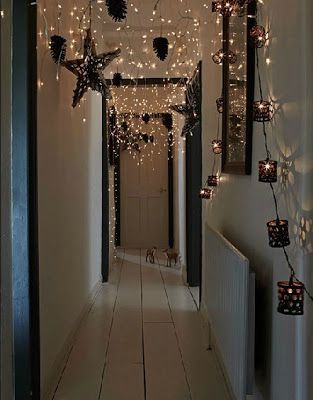 30) Create a string light photo wall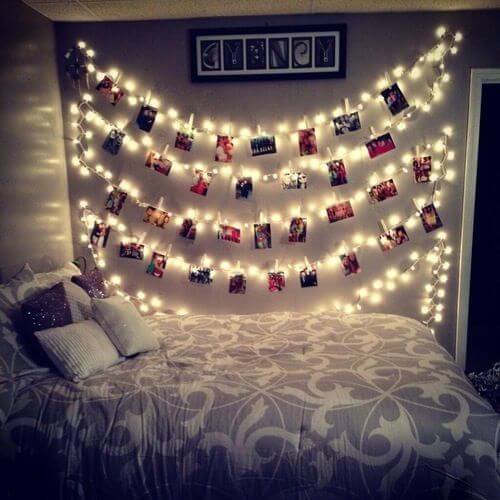 31) Add some color to that string light photo wall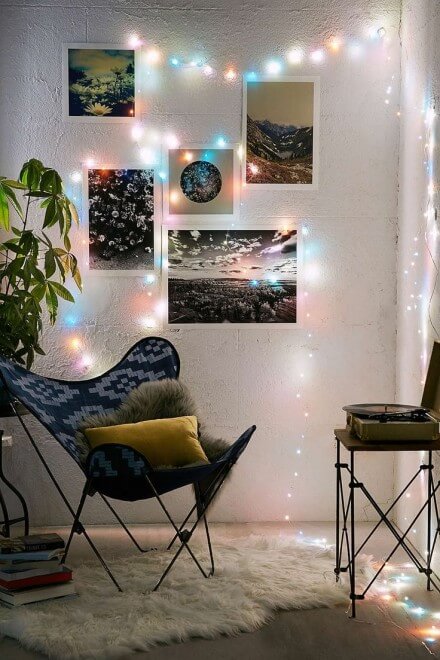 32) Outline a collage of photos in a heart shape. Lady's dorm room style!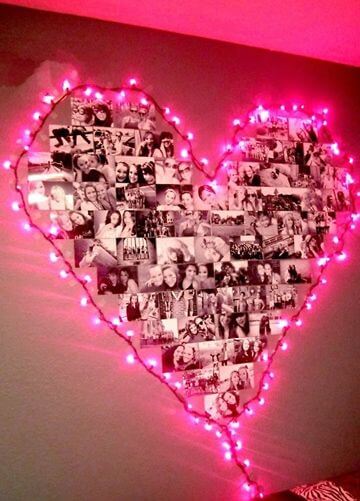 33) Outline a collage of photos in a heart shape. Trendy mom style! If you're no longer living in the dorms and possibly have a child or two in the dorms, don't think you can't pull this lighted collage off in your own bedroom. It may just be a wonderful way to highlight your mommy memories.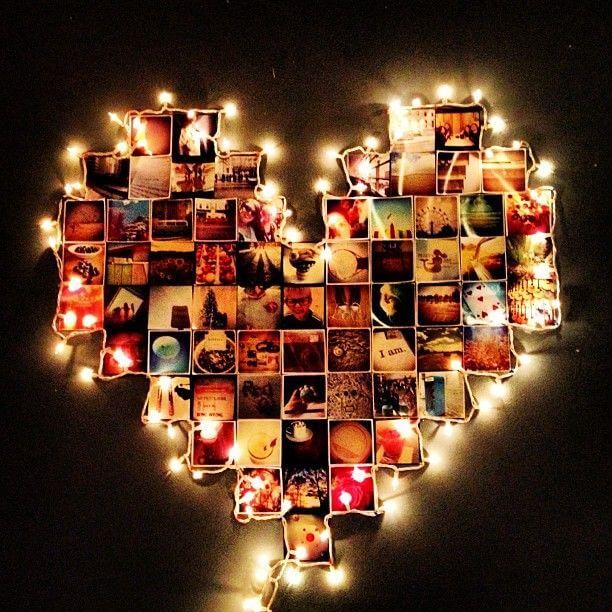 34) Put string lights in a picture frame to hang pictures on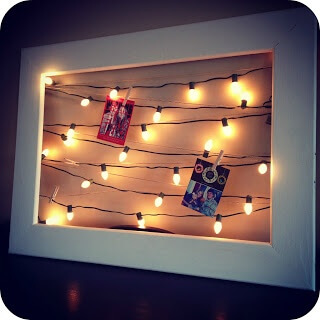 35) Make a home shaped head board from string lights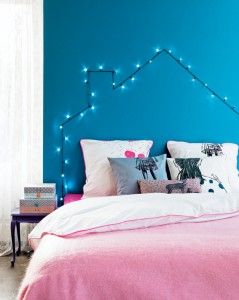 36) Make string lights into branches for unique head board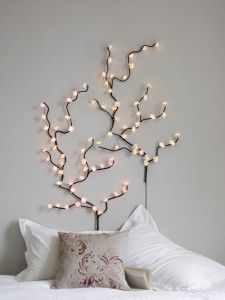 37) Put string lights behind sheer curtain and call it a head board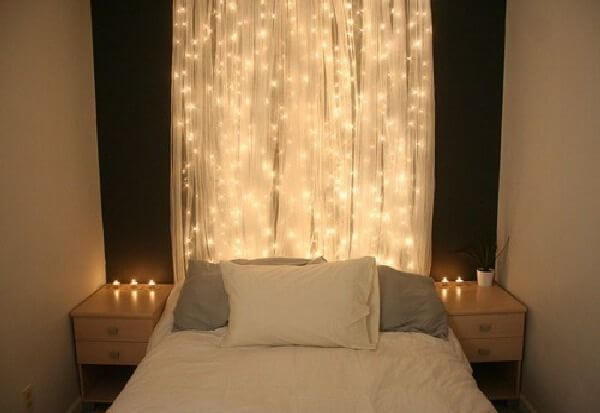 38) Throw them under the bed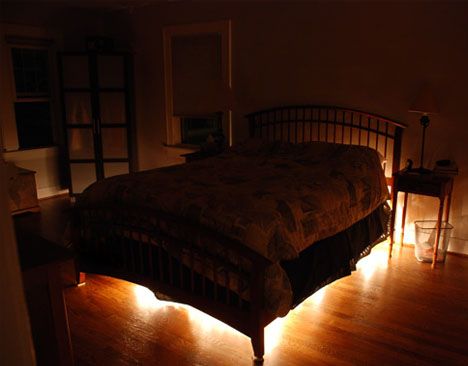 39) Even cooler if it's a pallet bed Is anyone else drooling over this pallet bed? This is another testament that string lights can go just about anywhere and another case made for making all your furniture out of reclaimed pallets.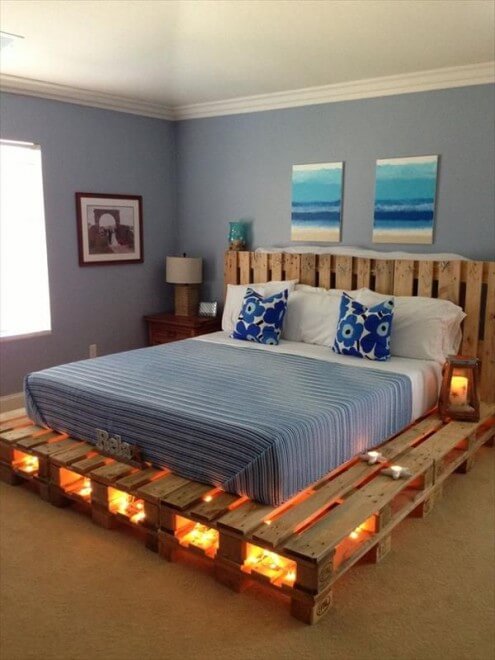 40) You could even stick them under a bedroom dresser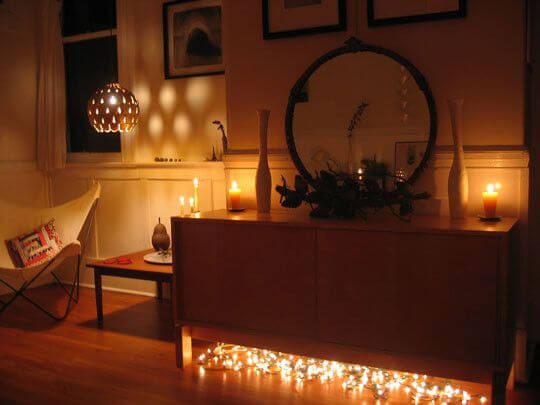 41) Create bedroom constellations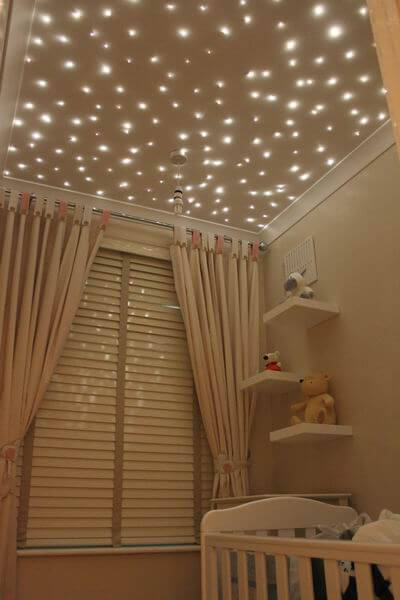 42) Create a bedroom fairy light tent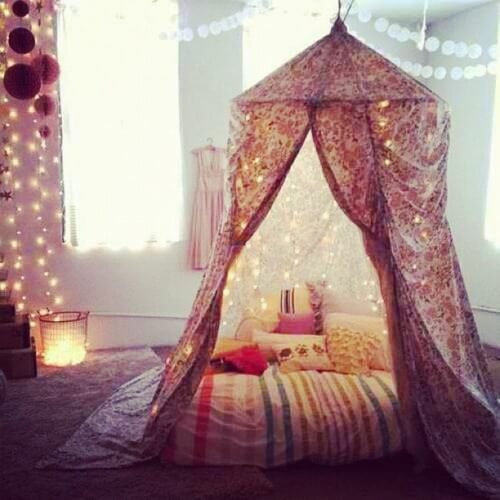 43) Create a fairy light bed canopy Adults can enjoy these indoor fairy lights ideas as well. If your husband gives you grief about it and won't go for the string light bed canopy, ask him if he would like an adult version of idea number 56.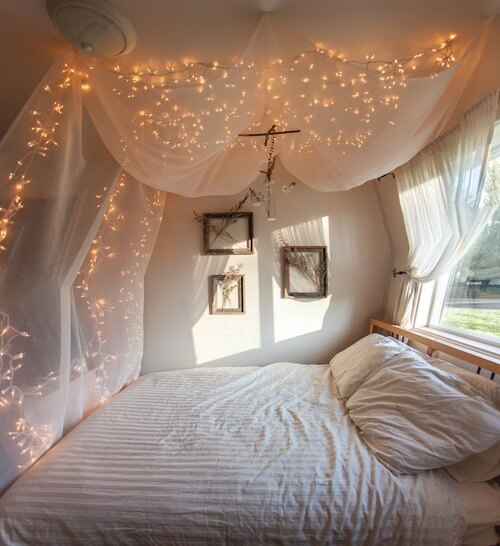 44) Place your string lights on a dining table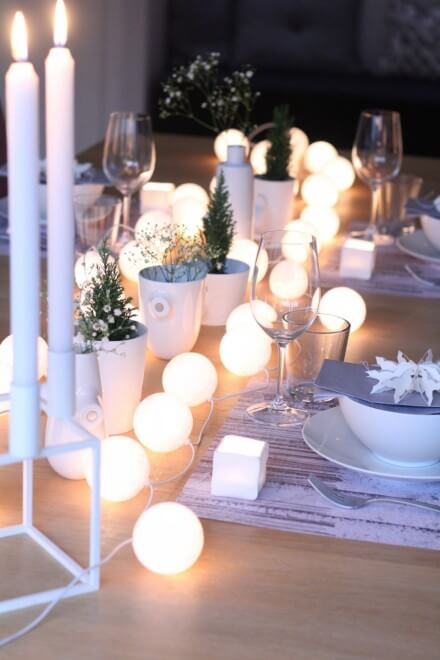 45) Hang string lights above a nightstand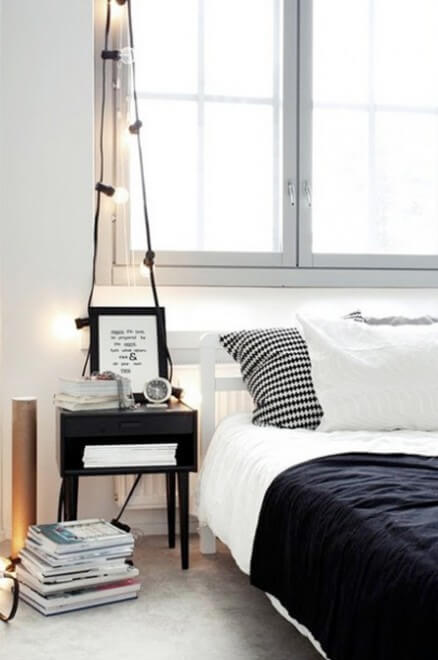 46) Outline a mirror in string lights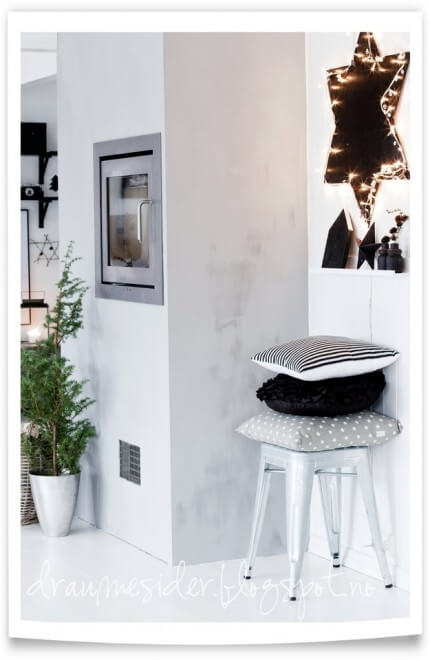 47) Make it a vintage mirror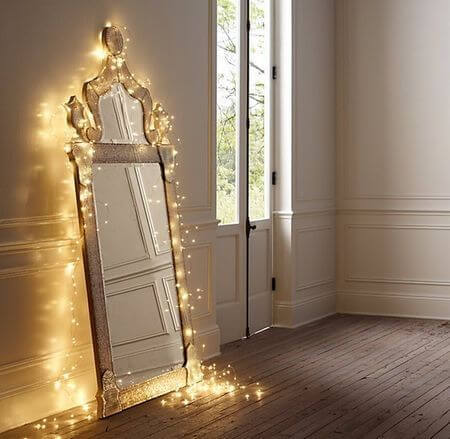 48) Or maybe even a vanity mirror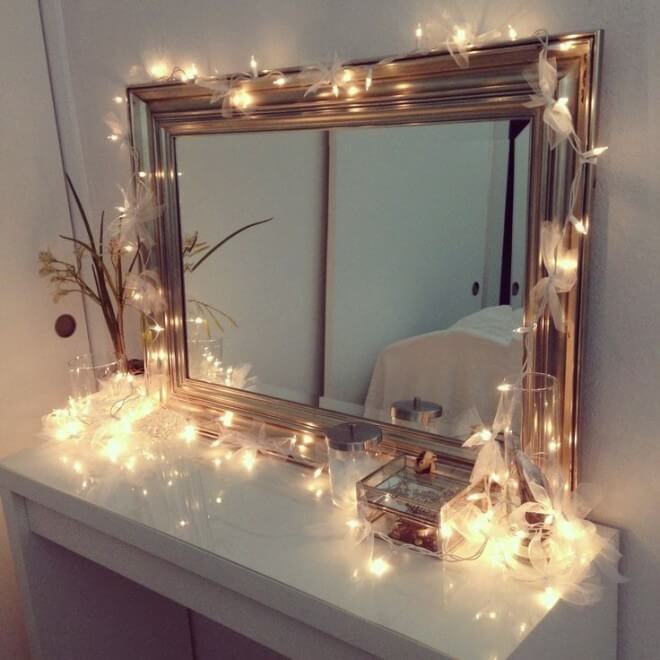 49) Or even better, make it a Hollywood style vanity mirror Make sure to take a look at the link on this one. There is a full DIY tutorial on making your own hollywood vanity.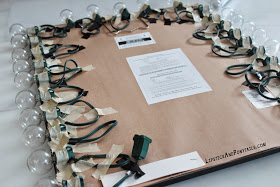 50) Drape string lights over a bookshelf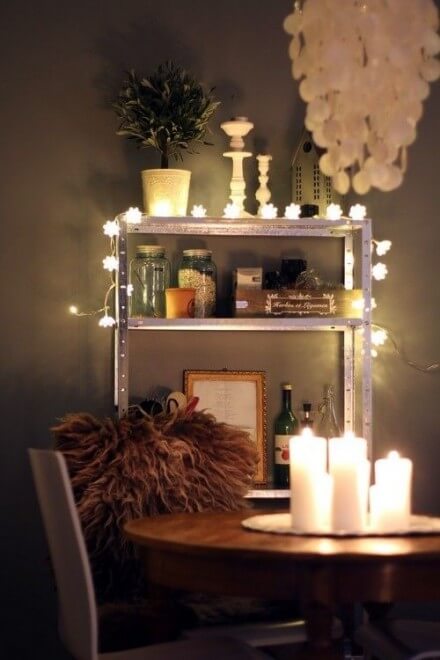 I am Josh, Josh I am. That Josh I am, that Josh I am, always listing off string light ideas again. If you're starting to feel like we are in a Dr. Suess story than join the club, but by the end of this you'll soon realize that you like string lights and BAM! You'll light them up on your bed, sled, or anything else I've said. 51) Create an indoor tree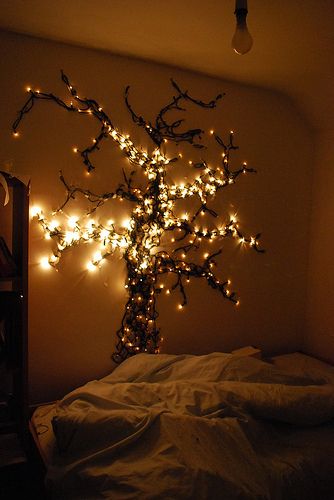 52) Make it a colorful tree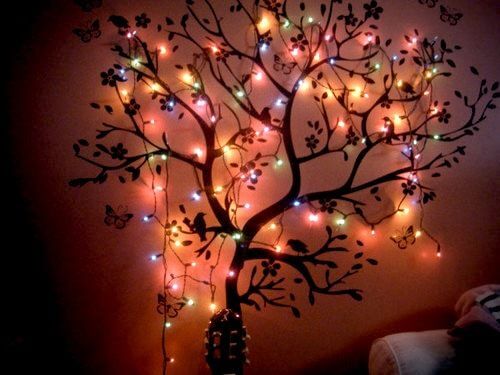 53) Light up that dark hallway This is another Griswold family hack. The more light the better, just make sure you use LED string lights so you don't trip the breaker.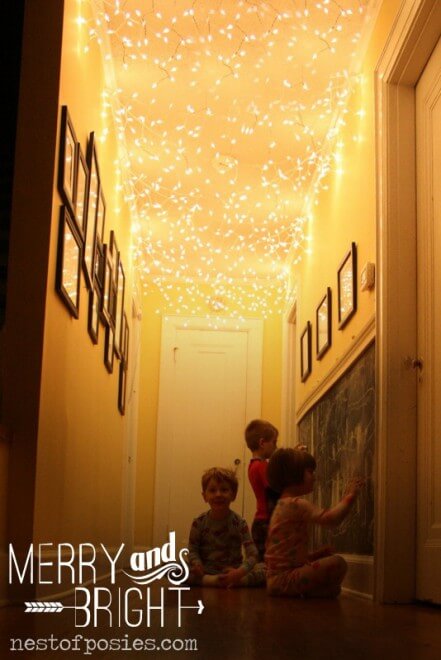 54) Add Chinese lanterns to the bedroom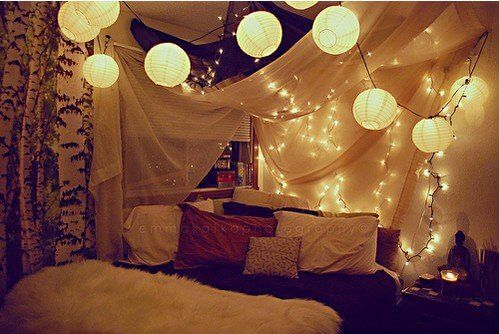 55) Wrap them around an old latter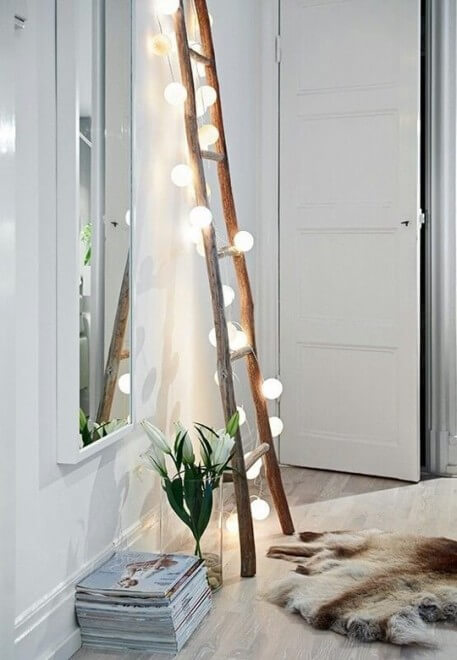 56) Light up a kid's room with a fun teepee There is no reason you couldn't scale this up to an adult size and do a backyard teepee bathed in string lights. What do you think?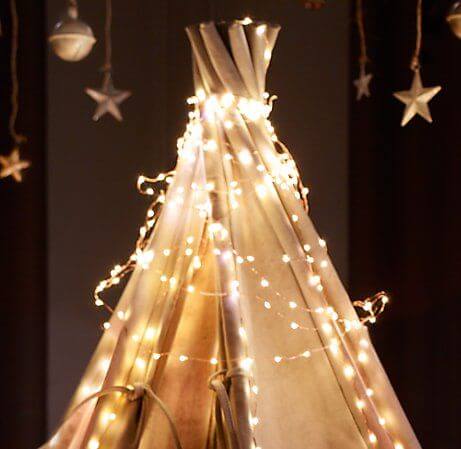 57) Light up a dark closet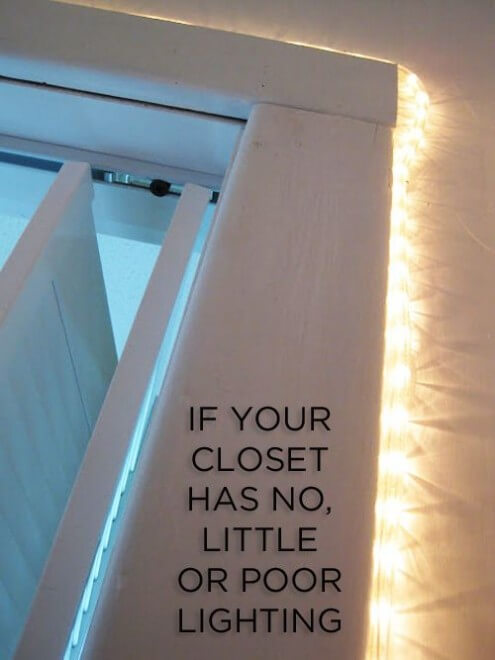 58) Light up your game trophy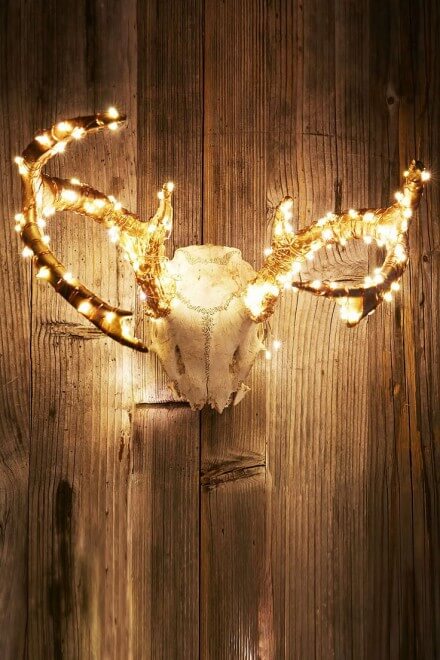 Part 3 DIY String Light Hack Ideas
There we have it! What were your favorite Indoor string light ideas? If you still want more, don't fret, we still have another entire post of fun DIY string light hacks to take a look at. Tune in on Monday, August 3rd, for the rest of the 100 String Light Ideas blog series.