Posted by Joshua Prieto on Nov 20th 2015
Tomorrow is officially summer and if you haven't already been spending a majority of your time at home enjoying your yard, then shame on you! In truth, we all have our excuses for not enjoying our backyard or outside living space the way we should. One thing Birddog Lighting has found makes our backyards that much more enjoyable is LIGHTING, especially with the added effect that linear lighting, like rope and strip lights have on our yards. Linear lighting outdoors has an unlimited amount of possibilities and because we are rope and strip light fanatics we've been playing around on Pinterest finding our favorite outdoor lighting projects that can be made possible through rope and strip lights. Let's take a look at some linear landscape lighting we've found in Pinterest Land!
Patio & Deck Lighting
A majority of our customers that come to us in the summer have taken advantage of this great outdoor lighting project. If you have a deck or even a small patio, you should get started on this right away. Light up the perimeter and banister of your deck or patio and enjoy a night light ambience as you chill out on your deck at night. There are several ways you can do this and you'll want to make it unique on your own deck or patio. If you need any help with the details, Birddog Lighting is only a call away.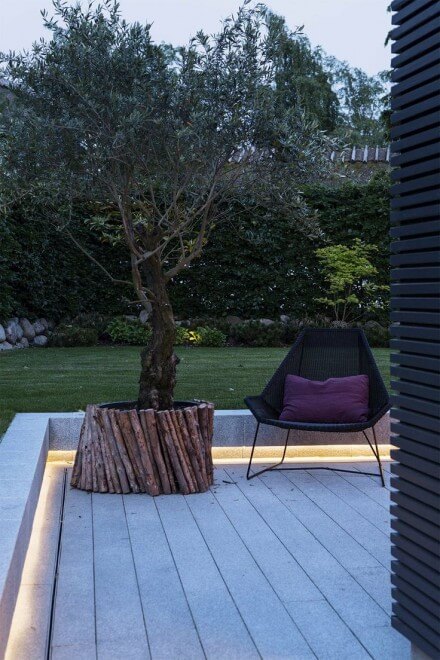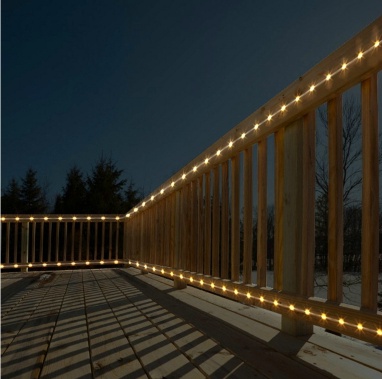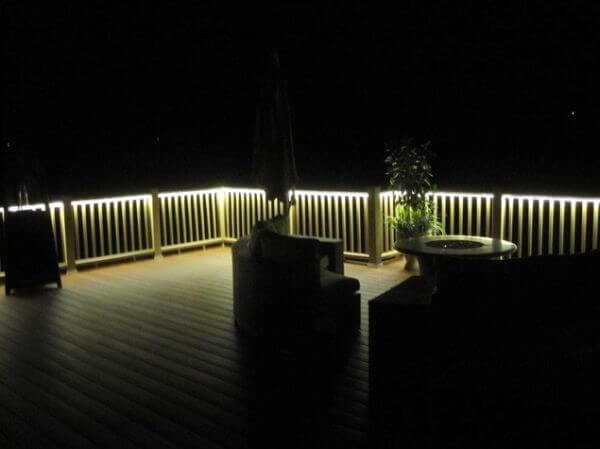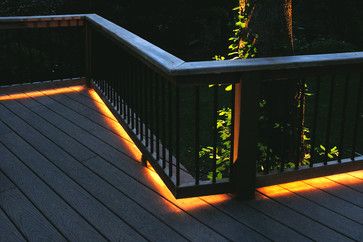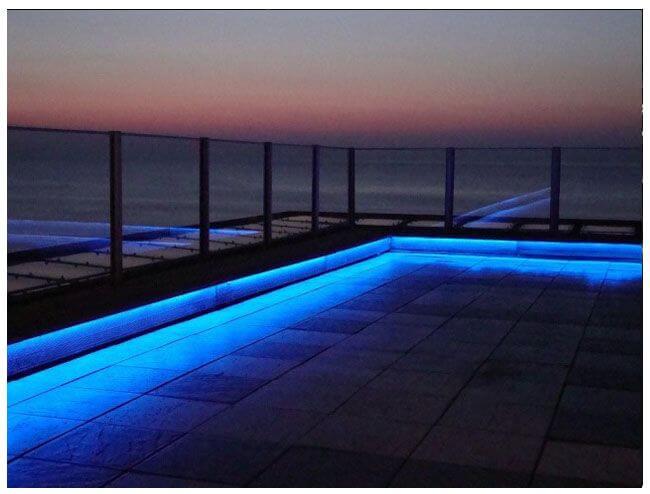 Outdoor Stairway Lighting
We have all done it or will do it if we haven't, already… I'm talking about falling up or down an outdoor stairway of course. Let's avoid this painful experience all together by adding a little light to your outdoor stairway. On top of making your outdoor stairs safer, adding some strip or rope lights under each step adds nighttime curb appeal like you've never seen.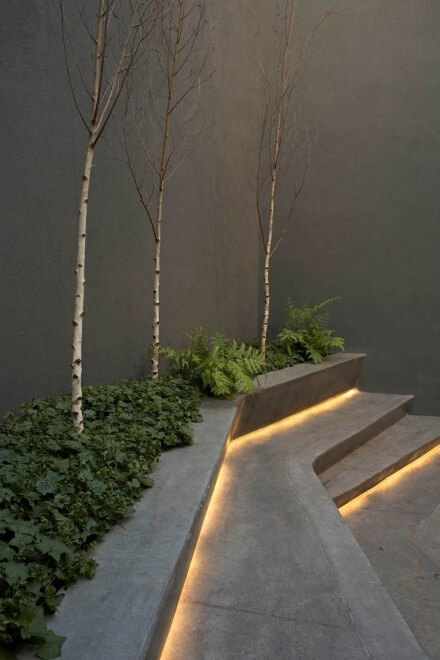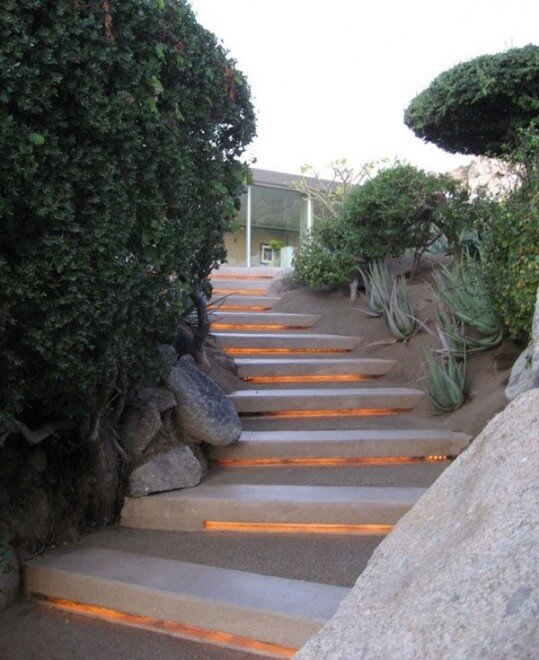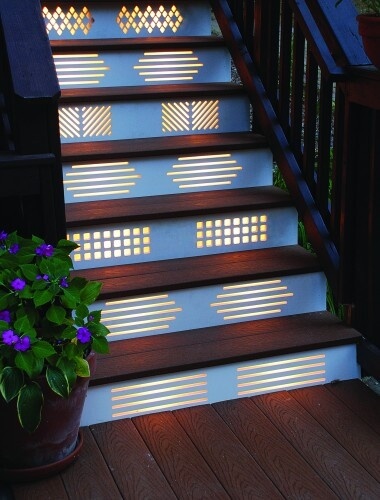 Home Exterior Lighting
Many homeowners think that using rope or strip lights for home exterior lighting is tacky or something you do for the holidays but not all year around. We've found that this is totally wrong and that more people should consider the use of linear lighting as a way to light your home's exterior. LED strip light especially can be very stunning on the exterior of a home.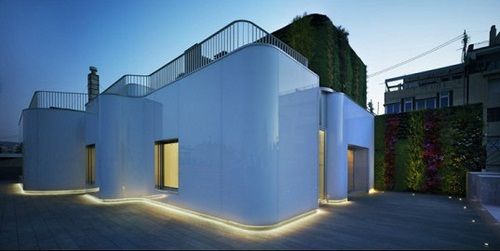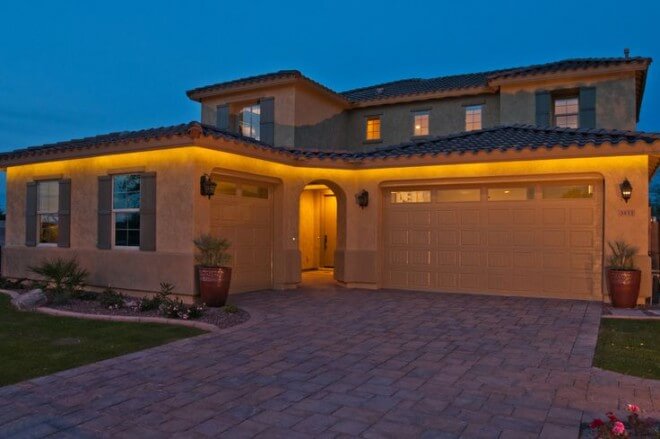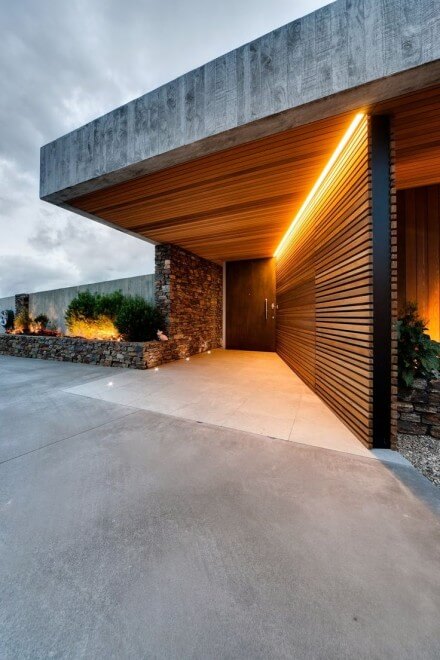 Outdoor pool or water features
If you have a pool or even a small water feature light it up with some linear lighting, strip or rope, and watch your outdoor living space turn into a five star resort retreat. Sit next to a glowing pool outfitted with RGB (color-changing) linear lighting and you'll feel almost hypnotized by the way the light reflects off the water. The same is true for a small pond or water feature. It can give a relaxing glow as you sit out by the pool or pond at night or set the mood for a party or get-together.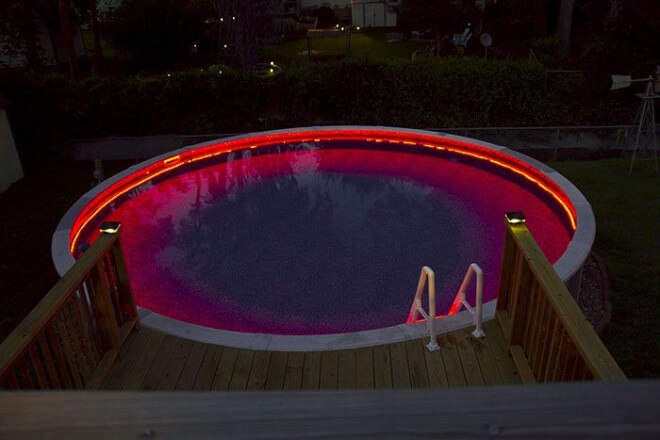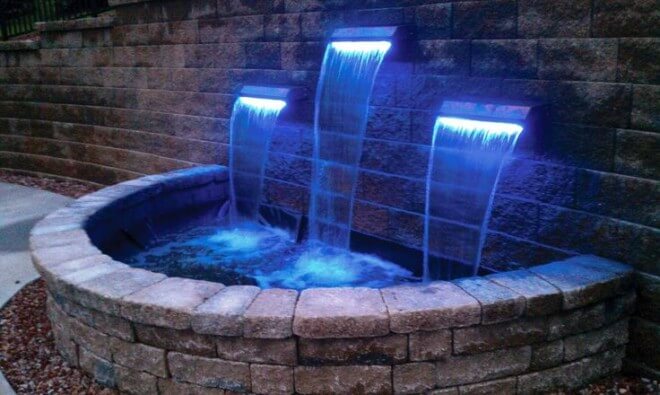 Outdoor path and curb lighting
This may be one of the most common uses for linear lighting for landscaping purposes, but it doesn't make it any less appealing when we see it in someone's front yard. We've also found that some home owners use linear lighting for paths and curbing in less than ordinary ways so keep it creative as you incorporate this common outdoor lighting idea. RGB rope or strip can be applied in this area as well or even a solid accent color of your choice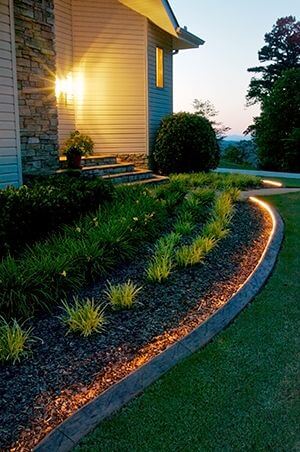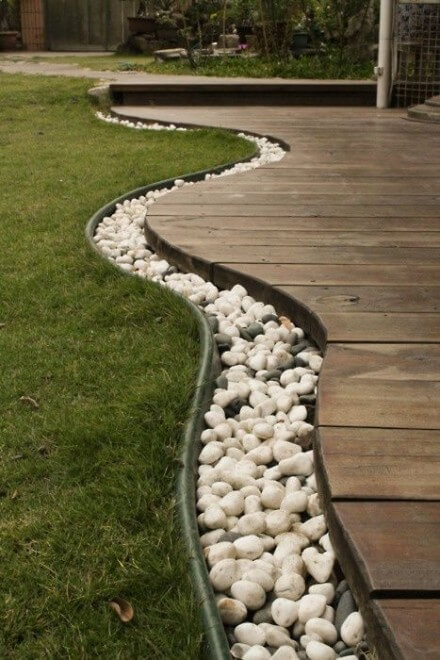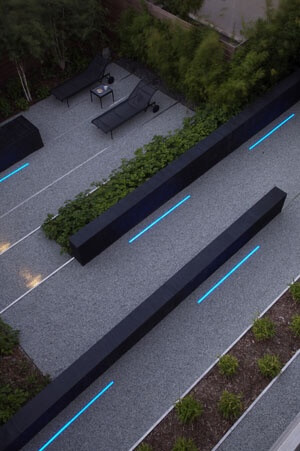 First step to getting your outdoor lighting project done
It is one thing to look at the awesome ways people have used linear rope and strip lighting in this post and entirely another thing to apply it in your own yard. We want you to apply it, and better yet sit back and enjoy it. Birddog Lighting wants to help you accomplish the landscape lighting job you have in mind. So if you were inspired to make your outdoor space a more enjoyable place, give us a call and we'll help you get started