Posted by Tiffanie Wichman on Nov 25th 2014
Decorations are one of the most important parts of the entire wedding. The right decor will help you create that perfect atmosphere that every bride desires. Pair the five options of LED lights below with the color schemes of your wedding and wow your guests.
Pixie Berries: Pixie Berries are versatile small LED orbs that are perfect in a variety of applications. They fade in and out slowly, which gives the effect of tiny pixies dancing about in the night time. Their durability and waterproof capabilities allow them to be used in many different ways. Try placing pixie berries in the bouquet carried by the flower girl, or float them in the pond or other water features and watch the night glow before your eyes.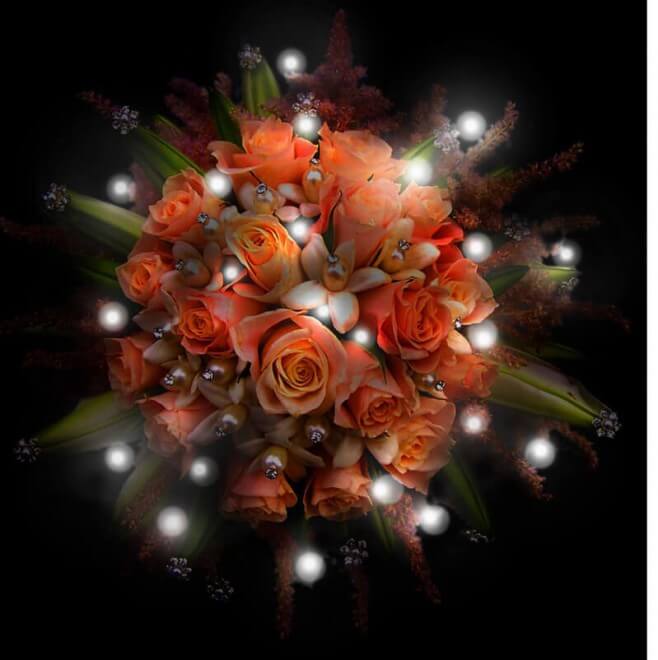 Vase Lights: Vase lights are able to turn your floral arrangements into a true work of art. They can be either operated on batteries for ease of use, or with a power cord for a longer run time. The color changing vase light allows you to pick and choose the colors associated with your wedding or choose one of the color changing settings to display a variety of colors. Vase lights are the perfect centerpiece for the tables at your wedding reception.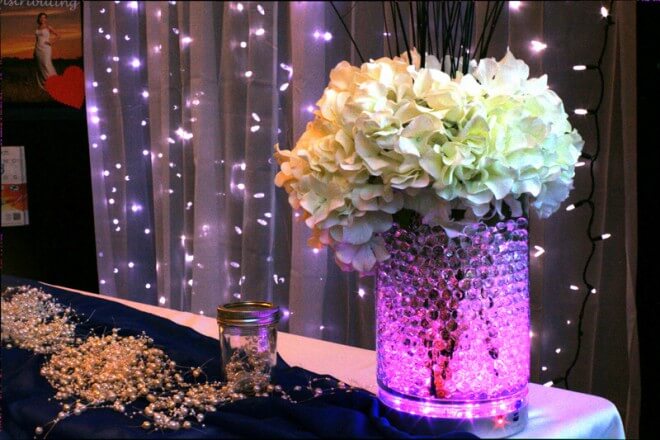 Rope lights: LED rope lights are durable, flexible, and customizable to assist you in your wedding decorating. Use rope lights at your reception to personalize your event. For outdoor receptions, wrap the rope light around the trees or the gazebo by the barn. If the reception is indoors, wrap the rope light around the pillars of the building or the staircases. They are also great for creating messages because they are able to be cut and have the unique ability to flex into different shapes.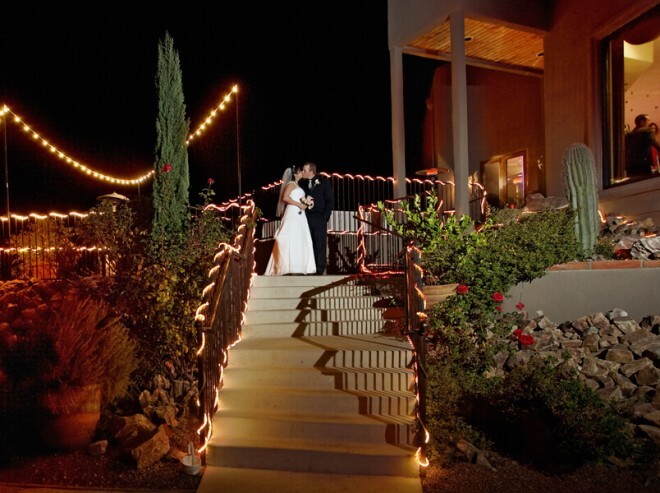 String lights: In need of a quick and easy lighting decoration? Drape the string lights over the backdrop behind the head table. Add more elegance by hanging a sheer curtain over the string lights. Its simple and beautiful.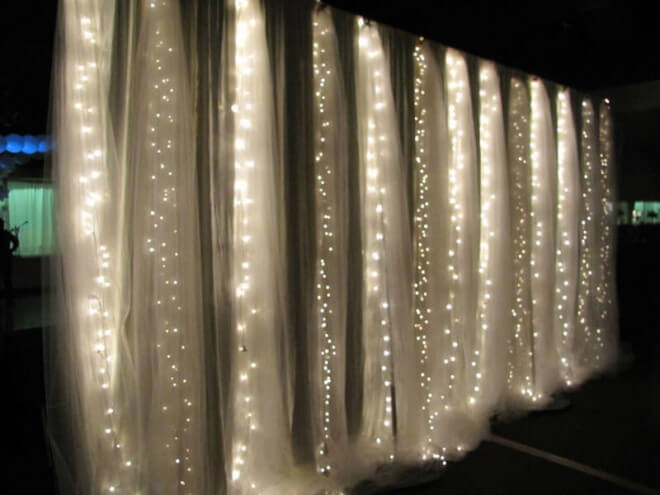 Strip lights: line the runway between the church pews up towards the alter where the bride and groom exchange vows. They are wonderful because they have a low profile, which makes them easy to blend in and they have an adhesive back so you don't have to worry about guests tripping over them and ruining your design.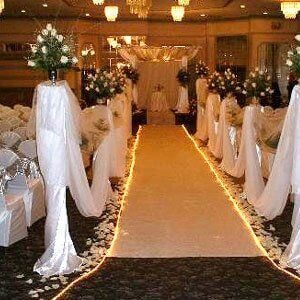 Weddings are a time for your family and friends to gather and cherish old and new memories. Let us help you light the way to your new beginning. Looking for more great ideas check out these other blogs