Posted by Tiffanie Wichman on Nov 28th 2014
The RGB color changing LED Vase Light can spruce up the atmosphere of your wedding or event. The flat bottom base allows it to be placed perfectly on any even surface, such as the middle of the table. Decorating can sometimes be a hassle and a time consumer.The vase light provides a bright LED light that shines beautifully through crystal or glass, and allow decorators to easily add those finishing touches to the event. The LED technology in this vase light allow it to last up to 36 hours, much longer than any other regular vase light. The vast array of colors allow you to pick and choose according to your events arrangement. Events tend to have different themes associated with them, such as the popular disco or Hawaiian theme. It would be nice to have one product to use for multiple events throughout the year. The color changing LED vase light has the capability to switch between different colors to fit any color of your events theme. The colors also fade in and out at different speeds, all controlled by a remote. It is energized through a power-cord or batteries. See below some great ways to add that extra glow and vibrancy of color to the final piece of your decorating this year.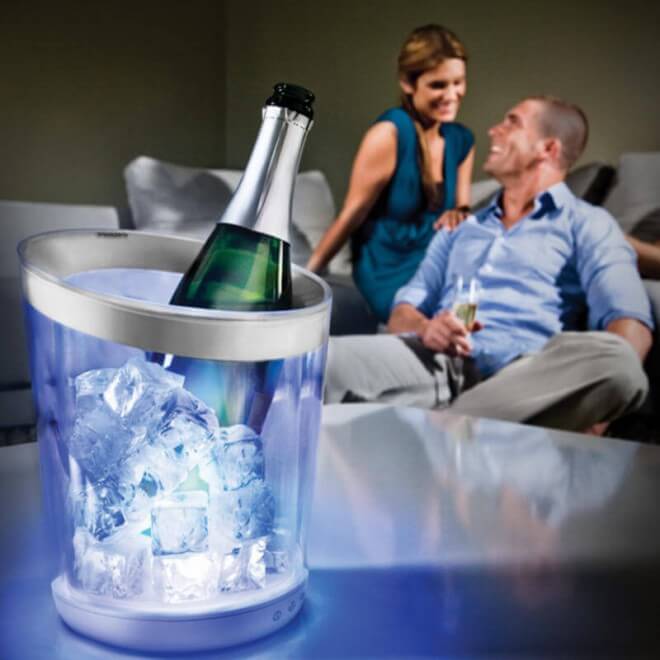 Having drinks at the party? Place ice cubs and your drink of choice in a vase and energize the mood at the party!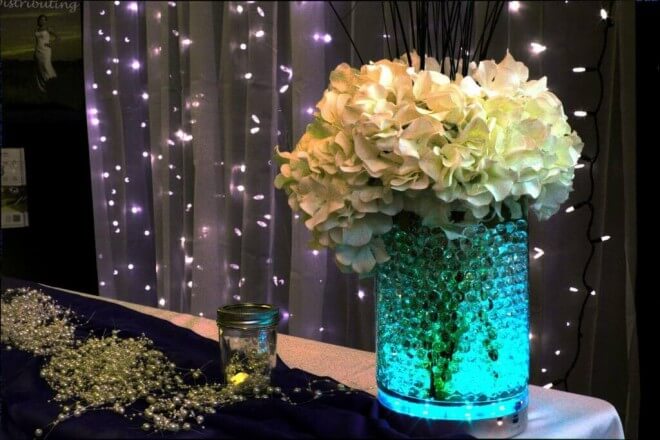 Having a formal event? Fill the vase with water beads and arrange a beautiful bouquet of flowers on top of the display and wow your guests with vibrant colors of the LED light thats captured through the water beads.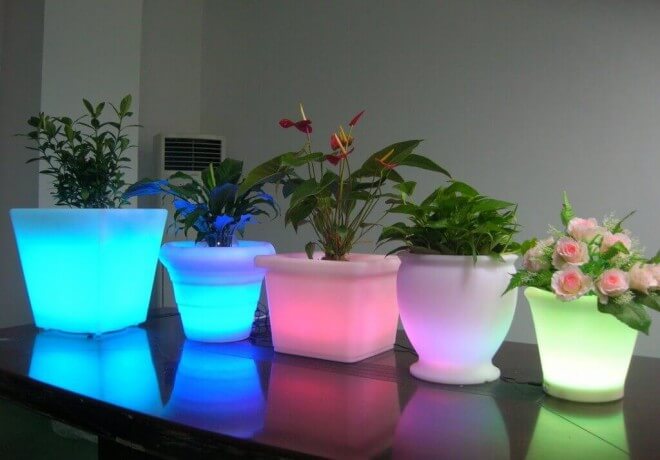 Need a mini home makeover? Use opaque flower pots and arrange them on top of the LED vase light and watch the magical glow. Happy decorating! For more inspiring ideas check out our "how to" blog