Posted by Birddog Lighting on Nov 17th 2013
Summer is a season of exploration. People love to get out in the great outdoors and enjoy the sense of freedom that they bring. Summer is a time to get together with friends, enjoy your backyard, and to get out and use that camping gear. No matter where you live there is something special about summer. Here are Birddog Lighting we have a few ideas to enhance your summer experience with some creative LED projects.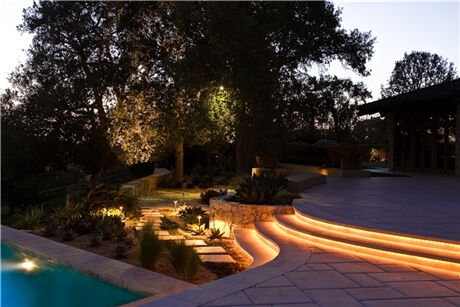 Add a soft or colorful glow to your outdoor living space. With our LED rope lights you can quickly and easily transform your yard, deck, or patio into an oasis of relaxation. Pick your favorite color to set the right mood or add a string of white lights to brighten up your space in a subtle and natural way. Going Camping? RGB strip lights are the perfect addition to your RV. Pick from one of the thousands of solid color options or choose a color changing or fading setting to create a party atmosphere. Create a summer wonderland by weaving LED string lights through your trees and bushes. The soft twinkling lights add a magical ambiance and will capture the praises of your guests. Don't just limit yourself to these ideas. Check out our project gallery to see what other customers have done with their lighting projects or create your own. Take advantage of the rest of your summer by enhancing your summertime hangouts. It's amazing how far simple lighting changes go towards creating the perfect atmosphere.