Posted by Birddog Lighting on Nov 30th 2011
While thousands of students head back to college this year, many of them will eventually find themselves pulling late night study secessions to stay one-step ahead of the competition. However, all late night secessions need one thing above all else: proper lighting. Without appropriate lighting people can damage their eyesight and tire themselves out. Fortunately, there are plenty of viable lighting options thanks to the revolutionary LED technology.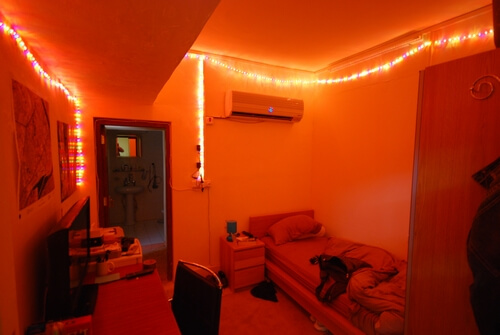 Hence, before you return to college its best that you pack up some essential LED gadgets to get started on giving your dorm room a good make over. LED lights consume less energy (good news for all those tree-hugging college students out there) and last much longer than traditional lighting sources (great news for students on a tight budget). The following are some LED lighting ideas for your college dorm room.
LED strip lights: LED strip lights provide brilliant lighting in difficult to reach corners. They can be installed anywhere thanks to the special adhesive. Moreover, they can also be operated through pure battery power, which means you do not have to spend extra on special wiring or extension cords. Use strip lights over your bed, study table, closet or other areas that require quick and clean lighting. LED light bars: get rid of your standard light bars and opt for an LED light bar because it gives out less heat and provides better lighting. This now only keeps your electronics safe (you do not want to take a break only to come back to a melting laptop) but also means your room will not be transformed into a boiling room. LED rope lights: Many often wonder how LED rope lights can be used in college rooms. The best use for LED rope lights is to provide bright overhead lighting. It can also be arranged along the floor. This lets you host study secessions for large groups without having to take turns passing the lamp.