Posted by Tiffanie Wichman on Nov 7th 2013
The days are getting darker, the weather is getting colder, and our children's imaginations are getting wilder by the minute. October is here and Halloween is slowly creeping up on us. Before we realize it we will be witnessing little ghosts and goblins running around our neighborhoods begging us for candy and entertainment.
Spook your neighbors socks off by our creative, budget saving, eerie decorating ideas. These lighting tips can sure help your Halloween lighting project interact with those little monsters in a fun and creative way. If you like lots of spooky light for your Halloween display but are scared to death about wasting energy, then try using LED. Decorating with rope lights, strip lights, and string lights will complement the rest of your decorations for any project, whether indoors or outdoors.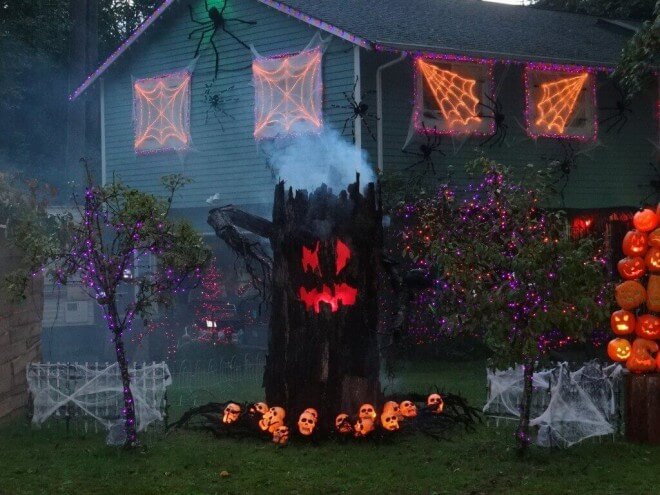 Rope lights: Any color of rope light can be used to create a giant scary spider web. Rope lights are very flexible so you can bend them in any direction to create your web. They are weatherproof and are able to be cut every 36 inches. Rope lights can also be used to wrap around a mummy, illuminate a graveyard, line a pathway, or accent your porch.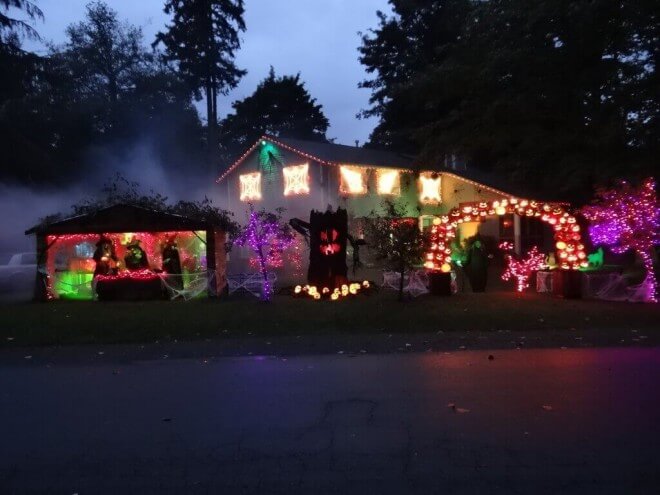 Strip lights: The witches den is another popular decorating idea. Strip lights would look great in the cabinet of the witches den, in the skeletons casket, or the vampires cave. Strip lights come in a variety of spooky colors, and the length of the LED strip light is customizable and may be cut every 2 to 4 inches. They have an adhesive back that sticks to almost any indoor or outdoor surface which allows them to be very user friendly. String lights: Border your house and windows with purple or orange string lights to add to the overall haunting effect of your Halloween display. Hang string lights from the edge of your roof, around your front door, across the fence, or even wrapped around the stair banister. Best Witches decorating your spooktacular Halloween display and Happy Haunting!