Posted by Joshua Prieto on Nov 22nd 2014
If we are asked if we wanted to live a more sustainable life, most of us would say yes. Now, if we're asked what we are doing to live a more sustainable life we may have to think a little longer than we should. Truth is, we can all be a little "greener" in our daily lives and so I've been excited to write this post. My wife and I have tried to make efforts towards a green Christmas Tree. In the post I'm going to over some things we've tried as well as some things we're working towards. These are our steps towards a green Christmas tree and so I'm sharing them only to give ideas, make you think, and possibly give tips; take what need from it and use your own creativity to develop your own steps towards a green Christmas tree.
Our five steps towards a green Christmas tree
1) Make all our Christmas tree decorations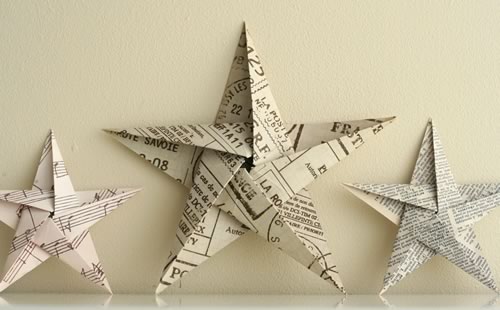 This is something I've truly enjoyed with my family, especially this year. Emily, my wife, started doing this when our first was too young to help out. She made clay formed decorations, origami stars from recycled papers, among other things, but our kids were not involved in it so it wasn't nearly as fun. This year my youngest made his own paper wreath ornament we put family photos in as well as a gum drop tree ornament. Both our son and ourselves loved spending time doing this and it required next to no carbon footprint.
2) Use LED lights on our Christmas tree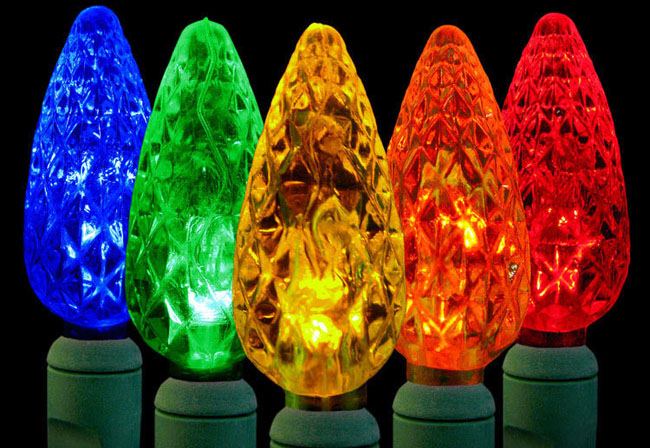 Of course, being a Birddog, our family has to use LED string lights on the tree. They save us money on our energy bill and because LEDs don't produce heat like incandescent lights I don't have to worry about catching a tree on fire if I leave them on. Another bonus, I don't have to worry about a whole strand/s going out at one time because if one bulb goes out the remainder of the strand stays lit. The bonus to adding LED lights to your Christmas tree is that I don't have to replace them nearly as often. LED lights last around 50,000 hours compared to 1,200 for incandecents; so when I say I don't have to replace them nearly as oftenI mean I'll probably forget I ever spent money on them by the time I have to replace them. As far as a preference for string lights I'm partial to the C6 LED strawberry lights which are shown above ( I just think they look cool). If you didn't know there are many types of LED string lights to choose from and it really just depends on what you like. Typically mini-string lights are used on trees, so here are few more mini-string light styles to take a look at: Normal M5 LEDs, G12 LED Rasberries, or M5 LED wide angle string lights. If you're going the artificial tree route, which we have done in the past, there are options to get some nice pre-lit trees that come with LED lights.
3) Buy Real Christmas trees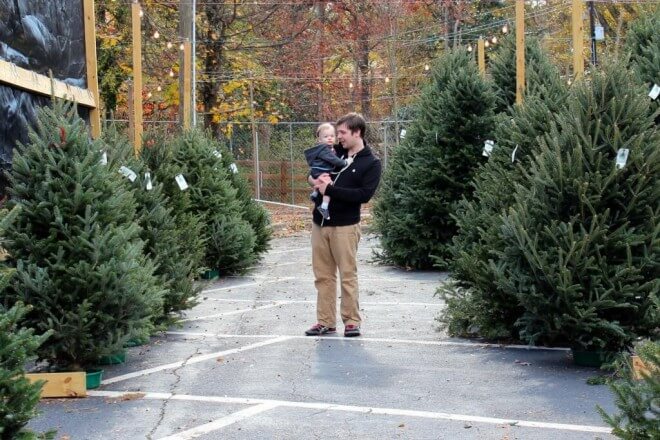 At some point we decided to buy real Christmas trees over an artificial Chistmas tree. This may not be a decision for everyone, but here is why I think real trees are more sustainable over artificial ones:
-Artificial trees use polyvinyl chloride (PVC) which comes from petroleum plastics. This material is non-renewable, a major pollutant in the world, and the production of the material is quite toxic.
-Real trees are natural they break down in landfills and give back to soils.
-Real trees from a lot, usually come from a farm that plants one to three trees in its stead, which helps appropriate carbon dioxide in our environment and release oxygen for animal life.
4) Stop buying Christmas trees all together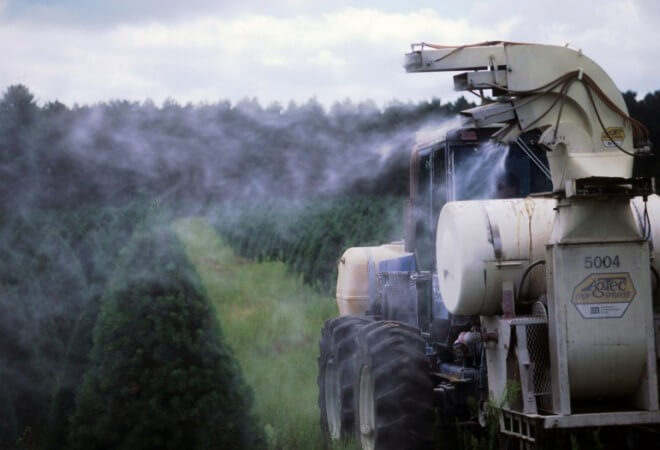 Shortly after our decision to purchase only real trees we decided we would not purchase Christmas trees altogether. This is definitely not for everyone and it's a decision that's been hard for us. Both my wife and I grew up with traditional Christmas trees, but these are the reasons why we decided to break tradition.
-Although real trees are not made of environmentally unfriendly materials, the Christmas tree industry has some less than green aspects to it, such as

heavy pesticides and chemicals for speed growth and pest control

.
-There quite expensive to buy from a lot. Expect a $100 or more for a moderate size tree.
-If we decide to chop down our own tree, which is allowed in some areas, It costs in gas and permits for us to go chop one down.
5) Raise a living Christmas Tree to decorate outside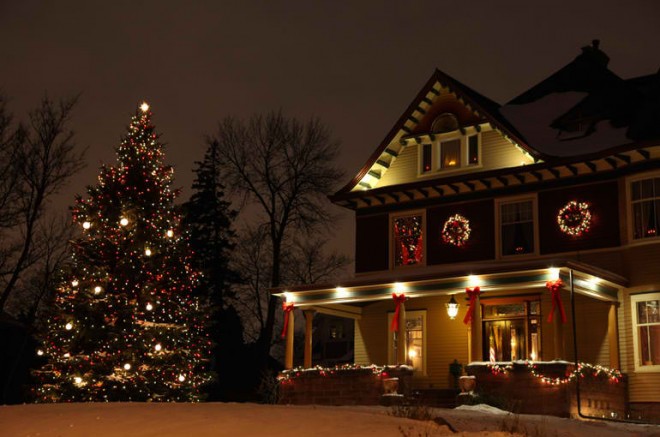 Since this is the first Christmas we've gone without a tree, we decided we don't quite like not having a tree altogether. Our end solution for a green Christmas tree is to raise a Christmas tree in our yard and decorate it each Christmas. This way we get our real Christmas tree, we don't have to pay each year for a new one, and we'll still enjoy the tradition of decorating it. Although we know we'll have to find a place to place our presents and we'll loose the chance to sit comfortably around a tree in our home It's a solution we're excited to try.
What are your thoughts about our Green Christmas Tree?
I know this isn't for every family and our family has really just started to experiment with greening our Christmas tree in the last four years. I'd like to hear what your opinion is what questions you have, or any things we might not have thought about; write a comment and let me know.