Posted by Joshua Prieto on Nov 13th 2015
The beauty of fireworks, the smell of hot dogs, and ice-cold beverages is what reminds me of 4th of July. If you are the patriotic friend throwing the party this Fourth, you may have some high expectations to fill for those of us who truly look forward to a day of red, white, and blue. Birddog wants to help make sure your Independence Day party is a hit with a few helpful party lighting tips. So break out the cold beverages and get to work on some lighting décor for your party.
Top 3 tips to light up your 4th of July party
1) String Lights on the Fourth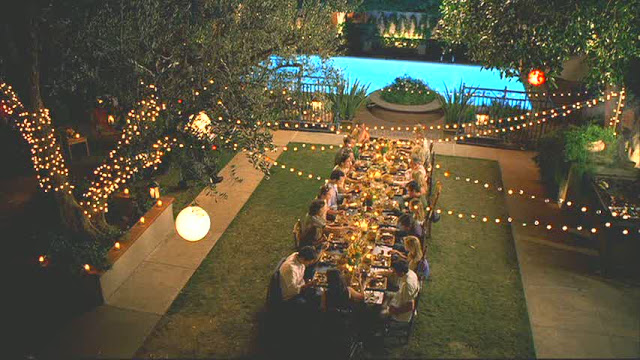 If you think string lights are for Christmas you're sorely mistaken. Either dust off your Christmas lights and find all the red, white, and blue ones or take advantage of the seasonality of string lights and stock up on some. Since most people only buy string lights during the Christmas season you're more than likely to get some quality LED string lights for a third of the price you paid for them during the holidays. Some other great things about string lights on the Fourth and especially the LED sort, are that they last forever, are easily found in red, white, and blue, and can be used for just about any other occasion as well.
2) Deck lighting brings ambiance to any party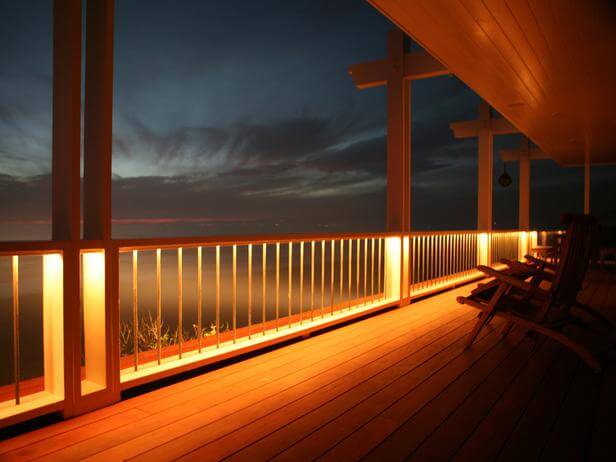 You have probably already discovered the awesomeness of linear rope lighting, but if not be prepared to be awed. Most likely, you have been oogling over your friends' deck lighting, but haven't bit the bullet to lighting up your own deck. I know this is more than just a Fourth of July decoration, but you won't find a better time to show off new deck lighting than at your Fourth of July party. Rope lights can be custom cut to fit your needs, they come in many different colors, and add beauty to your outdoor lighting all year around. They can also be used for more than just deck lighting. Tuck them underneath your stairway banister, add them inside the awning of your pergola, or literally anywhere in the backyard.
3) RGB (color-changing) strip lights are a party's main attraction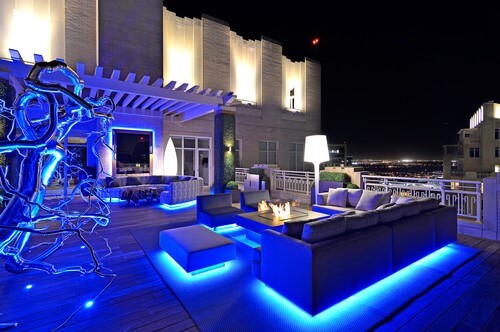 If you really want to go all out this year, it is time to invest in some RGB strip lights or tape lights for your outdoor lighting. RGB stands for red, green, and blue (the primary colors and if you're wondering why I would suggest suggest any other color combination other than red, white, and blue for the Fourth, I'll tell you right away; RGB strip lighting allows you to get any color combination you want. Just like linear rope lighting, linear strip lighting can be custom cut to fit any outdoor lighting project, but it is brighter, contains higher quality LEDs, and usually lasts several times longer than rope lights. Adding a color-changing RGB feature to your strip lights will allow you to change the color of your outdoor lighting for any occasion. So if you want to customize your outdoor party lighting for say, the most amazing 4th of July party ever, you can do it at the touch of a button.
Happy Independence Day!
However you decide to decorate for your party on the Fourth, know that outdoor lighting has a way of creating some of the most amazing effects. If these tips have inspired any large or small lighting project and you have question on how to accomplish them, don't hesitate to give us a call and we'll get you on your way.