Posted by Jeff Krogstad on Nov 6th 2015
Primal instincts ingrained into our human anatomy allow us to be influenced by light. Light is used by our eyes and is one of the big three senses: sight, sound and taste. All three senses are used to communicate and influence our feelings and behavior. A certain type of lighting, ambient lighting, is often used by homeowners and businesses to communicate and influence groups or individuals within an environment. This useful type of lighting is used to helps achieve lighting configurations that maximize the benefits of color theory and color psychology.
Three Basic Types of Lighting
Used indoors or outdoors there are three basic types of lighting: ambient, task and accent lighting and according to the American Lighting Association the importance of combining all three types of lighting can't be stressed enough. Each of these lighting options have fixture and light distribution specifications that help and enhance the architectural look and the effectiveness of lighting distribution.
Definition and use of LED Ambient Lighting
Ambient lighting is the general lighting that is used to illuminate an area used by its users. When the right types of fixtures and light are used it helps shape our feelings and behavior we exhibit within an area. There are many different ways to achieve LED ambient lighting that include wall washers, rope lights, and the most popular are LED strip lights, and LED ruler lights. The most popular LED ambient light technique is the use of LED strip lights under the cabinets or even on top. It comes as no surprise that under or above cabinet areas are often dark and untouched by a room's lighting configuration. LED strip and rope lighting helps illuminate those dark corners and create a much more illuminated area to use. Outside you can use LED flood lights, LED light Bars and LED Rope lights to help set the ambiance in many ways. You can run Rope or strip light under the edges of a deck, or the roofline of the house. LED wall washers can be mounted easily under the roof to wash light down the side of a building or you can light from the bottom up with an LED flood light. It is well known that a well lit home or business offers more security than an under-lit premise. Restaurant and retail business owners can grow sales and create buzz – not the buzzing you hear from your fluorescent bulbs – the buzz from your customers. Amazing Led ambiance lighting will help set the mood and entice customers to take selfies or pictures of the business – creating Buzz in the social media arenas. Word of mouth advertising is FREE and your sales will grow. Create remarkable experiences with LED ambiance lighting!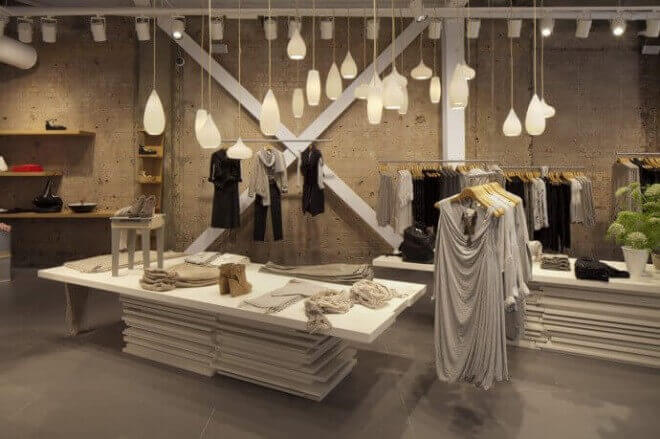 Ambient Lighting Color Choice
Are you interested in creating ambient light but not sure what color? Color Psychology can be best described as colors that you connect with or ultimately affect the moods and behavior that you display. 1. Yellow: bright, friendly, and soft environment that matches optimistic outlooks. 2. Red: stimulates the smorgasbord of human emotions that range from romantic, aggression, hunger, motivational and fiery disposition 3. Green: Balances your environment, fresh and calming, growth and simplicity, financial security 4. Blue: Trusted, Peaceful, tranquility and security and cool (our bodies connect to the color blue because it is the color of water and the sky – the majority of our body is comprised of water) 5. White: Cleanliness purity and openness is best conveyed with the color white. 6. Red/Orange: Used together help invigorate the hunger within a person 7. RGB: Three colors used concurrently – Red, green and blue produce a fun party like atmosphere. RGB LED lights also allow you to meld these primary colors together to create any color you desire. Note: Other countries and cultures may see color in a different psyche so if you are looking to entertain and set the mood for visitors from other countries you may want to check your color choices first. An important side note for the ever popular white light when it comes to setting the appropriate ambient lighting color choice. White light has a range of color choices conveyed by its Color Temperature ranging from a warm light (2700K) all the way to pure white (5000K). Click here if you want to read more about color temperature. LED light strips and LED rope lights will all have.
RGB LED Lighting
Don't want to choose one color? Great! Use LED RGB Rope or strip lights to choose from the myriad of colors you want based on the environment you want to create. Using a controller you can create any choice of color combinations and activity based on how you want the colors to change, pulse and move along the LED rope or strip light. Many of the options mentioned above can be done easily without the assistance an electrical contractor if you want to save some money. Birddog Lighting has step-by-step instructions and the expertise of a friendly customer service associate available by phone or email.
Birddog Lighting can Help Create Stunning LED Ambient Light
Whatever you choose for your LED lighting project, you can have peace of mind in knowing that the LED light solution you choose will be there long after the sale – just like Birddog Lighting's Customer Service. Birddog Lighting is proud of the products we serve and we back them up with a 2 to 5 year warranty so you can ensure that your investment is well protected. Last but not least, LED ambient lighting can help you SAVE GREEN! Save the environment with the energy efficiency of LED lighting or simply save money!