"Ingress Protection"
IP Ratings - Ingress Protection The IP rating found in electronic data sheets or specifications was designed to give the consumer reliable standards for rating the suitability of enclosures for conditions such as rain and dust. Technically, IP (not to be confused with IP address, which stands for internet protocol address), the term stands for Ingress Protection rating according to ISO.
First IP Digit – Protection from Solids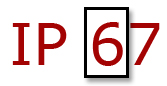 The rating consists of numeric values. The first digit is a number (0-6) which indicates the size of the particles for which the enclosure is rated. A rating of 5 means it is protected against dust though there can be a nominal amount of dust that might intrude the enclosure, but a 6 means it is an enclosure that eliminates all dust.
Second IP Digit – Protection from Liquids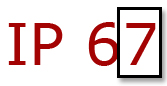 IP Ratings - 2nd DigitThe second digit of the rating is a number (0-8) which describes the potential for intrusion by water. A number of 4 means that splashing water from any side will not have a harmful effect on the protected mechanical or electrical component encased. An 8 means that the enclosure can be continuously immersed in water over one meter in depth. A 7 means it can protect internal devices in an immersed condition up to one meter in depth, but it is approved for this rating by testing for only thirty minutes.
An IP rating of IP 67 means that it is an enclosure that can be considered as dust-free and it can withstand submersion in water for no longer than thirty minutes and not over one meter in depth.
IP Ratings Chart
The following IP (Ingress Protection) Chart demonstrates each digit with illustrated examples of enclosure protection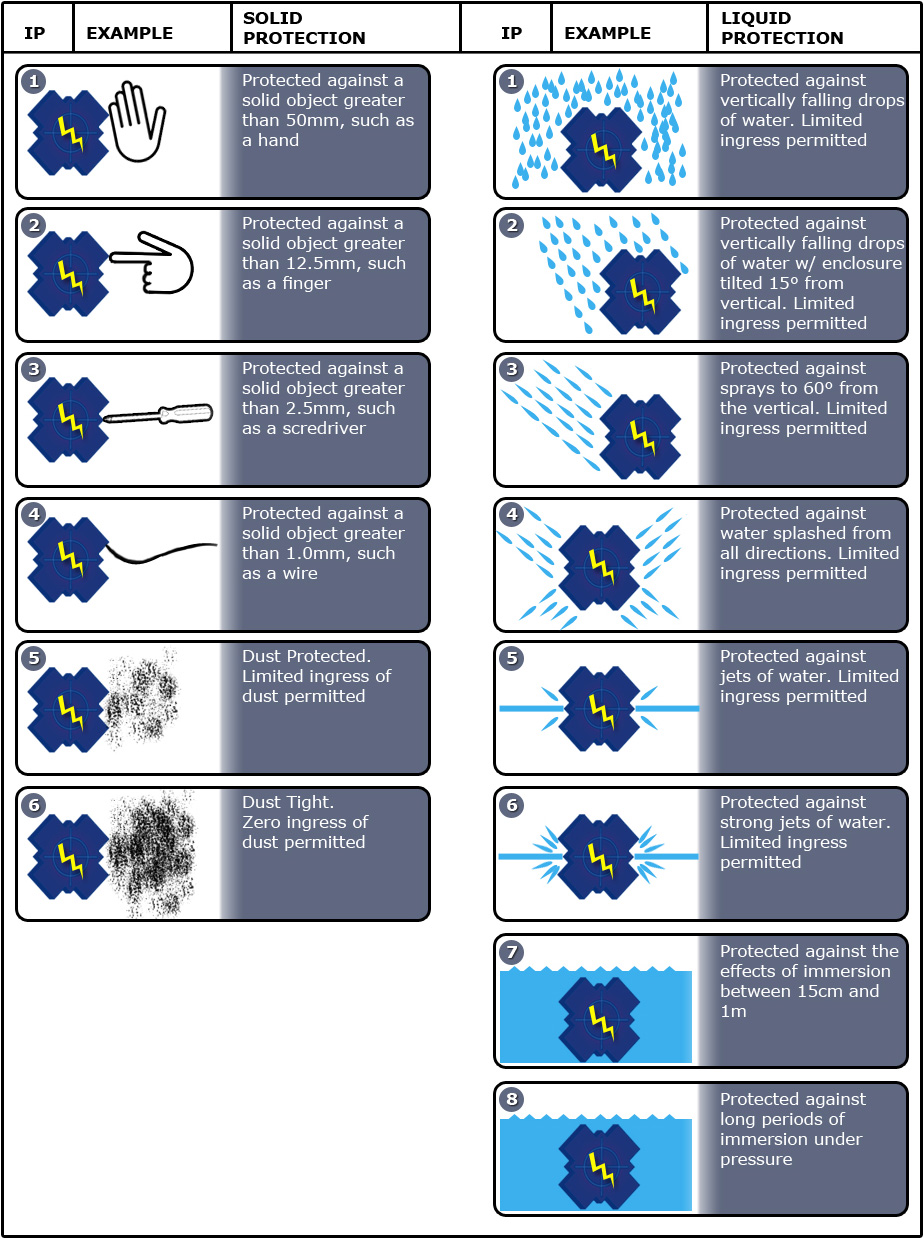 Graphic Courtesy of 2M CCTV Blog.